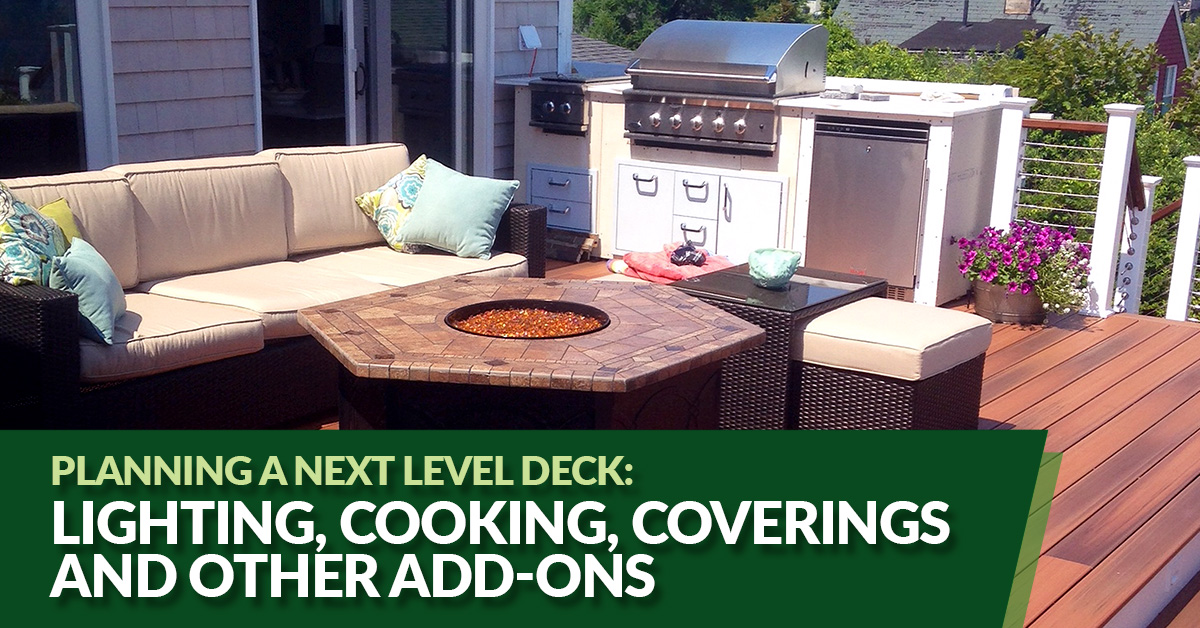 Whether you're upgrading your current deck or building an entirely new one, you want a space that looks amazing, feels comfortable, and is welcoming. Homeowners have options to customize a deck that suits their individual needs. Consider building a unique shape that fits your home and landscape or create a multi-level deck with eye-catching railings. Our experienced team will have suggestions to take your deck to the next level. In section one, we covered design, layout, and materials. In section two we'll cover lighting, outdoor grills and kitchens, railing, and other popular options.
Outdoor Eating: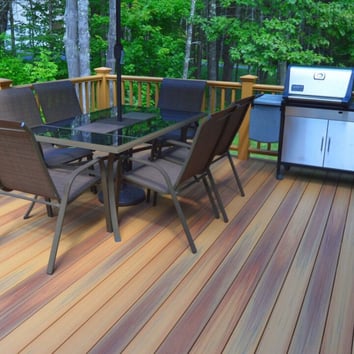 What would a new deck be without a grill? You can even have your grill partially built into your deck to give it a more permanent look. When designing the layout you will want to consider the space you will need while cooking and it's usually a good idea to have the grill near a door as you'll probably be moving between your normal kitchen and your deck.
And don't forget a space for a dining table. Ideally, this would also be positioned relatively close to the door so that you can move back and forth to the kitchen easily. If you're designing a deck with different levels, a dining table is usually placed on a slightly elevated section that is reserved for dining. If you are thinking of adding a covering, that will also factor into how and where your dining table will go.
Coverings and Shade: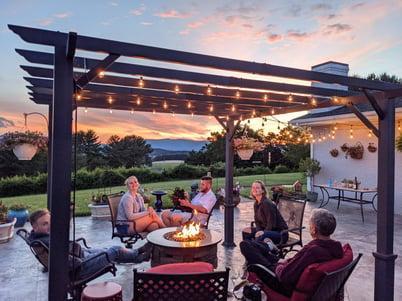 There are a variety of options when it comes to adding a covering to your deck to provide shade and/or protection from the elements. Some homeowners opt for a full gazebo while others go with a pergola. Pergolas are more versatile options as they provide some shade while still letting plenty of sunlight through. If you decide on a pergola, you can even add a removable waterproof cover to protect your deck from the elements. Awnings are also an option, although they are less versatile since they often have to be attached to the house, which adds a lot of limitations.
Deck Lights for After Dark: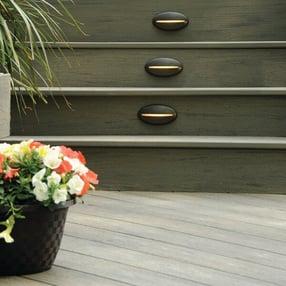 If you like using your deck during the day, you'll love it on those cool summer nights. Outfitting Accent your deck with built-in lights lets you get more use out of your deck and can give your deck a totally different feel. Since lights will be built into the railings and different parts of the deck, you'll want to talk to your contractor before selecting the lights and placements. There are a huge number of options when it comes to built-in lighting. To learn more or discuss lighting options, stop by our showroom to discuss your options with our staff, who will help you narrow down your options and save you time. But there are also creative lighting options that aren't built-in. String and rope lights are a popular option, as well as hanging lights if you are going to add a pergola or something else the lights can hang from.
Built-Ins: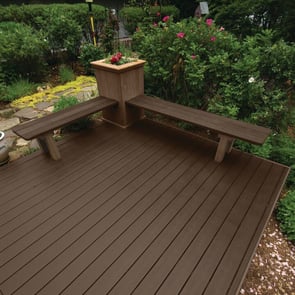 Building features into your deck can save you space and provide a more unique space. Built-in benches are a common feature that will add a lot more seating options without having to add additional furniture. Built-in benches also allow for storage compartments beneath the seat of the bench where you can store cushions for your other furniture or just a place to stash the kids' outdoor toys. In addition to benches, built-in planters are popular. These can look like standard flower boxes or they can be large corner pieces for larger plantings.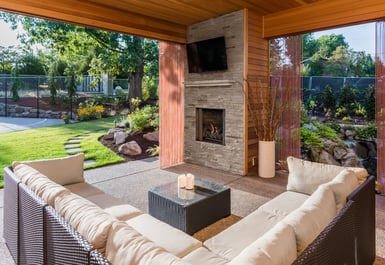 If you have an outdoor kitchen built into your deck, why not add a built-in table? You can even add in attachments so you can put up a hammock right there on your deck in just a few seconds. Streaming devices and wi-fi, make it easier than ever to incorporate a television, speakers, or a gaming system into your deck. If you'd like to add a TV, it's best to create an area that is more protected but still allows you to take the TV in and out as needed.
To upgrade your old deck and build a new one, there are a lot of decisions that you'll have to make. We know this can be overwhelming and our expert staff at Suburban Lumber can answer all your questions, help you find exactly what you need, and even find a contractor from our trusted network of contractors. Just stop by our showroom, give us a call or contact us online.
Keep Going With More On Decking: