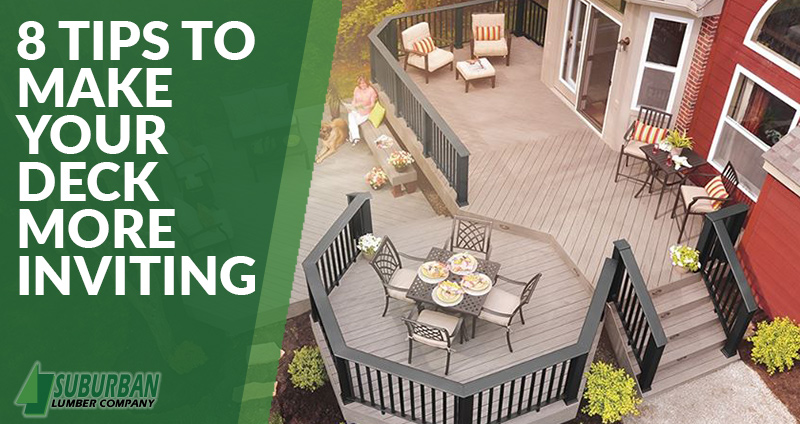 We're all looking forward to spending more time outdoors this summer! To help make your outdoor space more inviting, we've put together some tips that can help create a deck that's perfect for gathering friends and family, or just enjoying your own personal getaway.
1. Make It Comfy: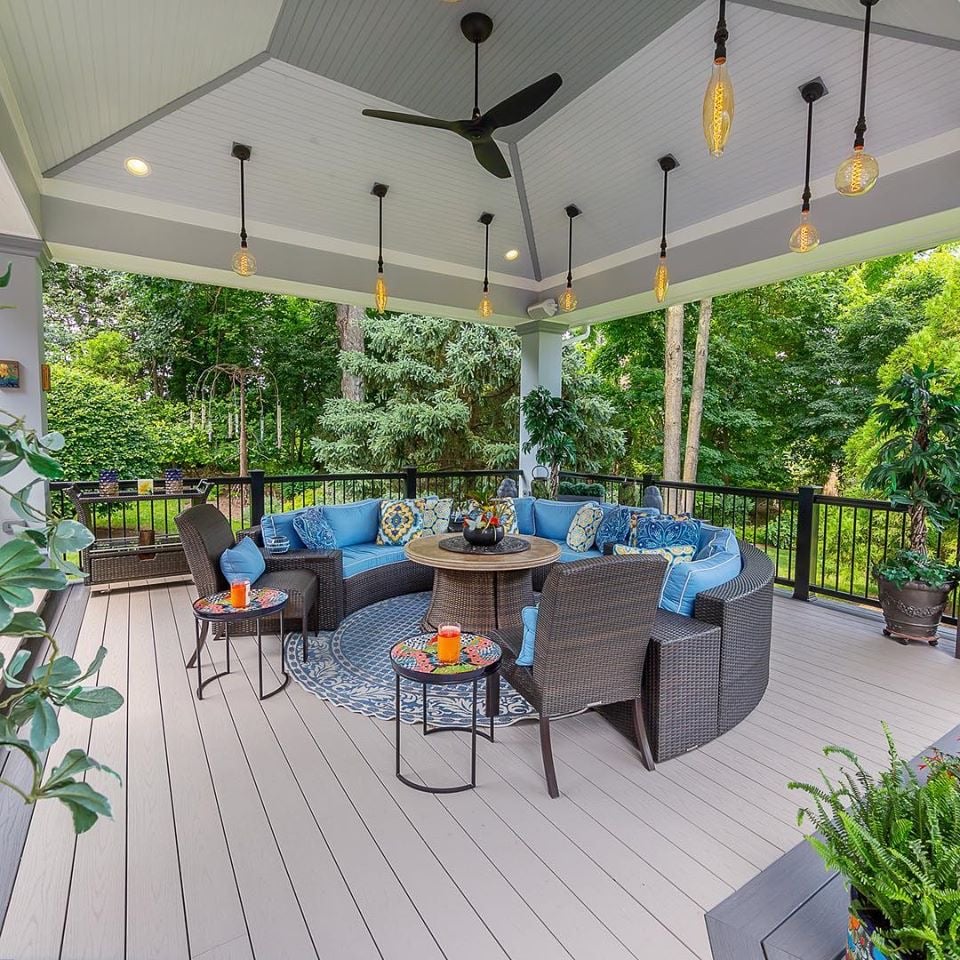 It's not practical to drag your old sofa and recliner out of the basement and use those as deck furniture, but that doesn't mean your deck can't be comfortable. Try adding some large pillows with outdoor coverings or a couple of outdoor ottomans or poufs.
2. Add More Seating: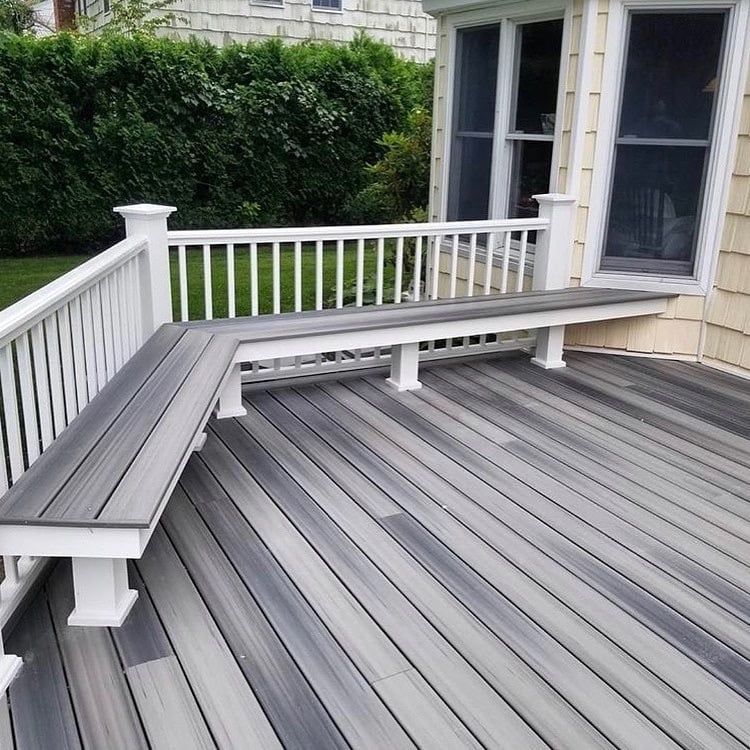 There are plenty of outdoor furniture options, but that can also be pricey, depending on how much seating you want to add. Instead of spending a fortune on patio furniture, pick up some bench brackets and 2x4s and add a built-in bench around the edge of your deck. And those pillows we mentioned above will be great as cushions!
3. Give It a Garden Feel: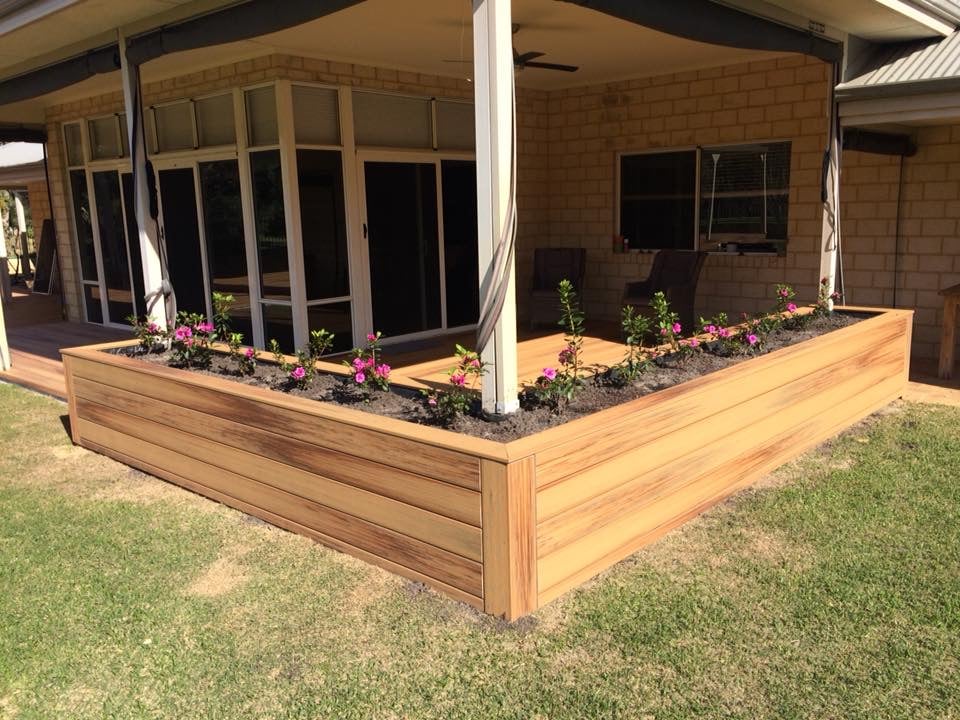 There are plenty of options when it comes to adding some greenery to your deck. There are simple, plastic planter boxes that are easy to find and will screw into your wooden deck railing—or you could build your own planter boxes to attach to your deck's railings. If you have a pergola or patio cover, hanging baskets won't take up much deck space, but will still give a feel of a garden setting. And of course, there are always giant flower pots you can place around your deck.
4. Customize Your Railings: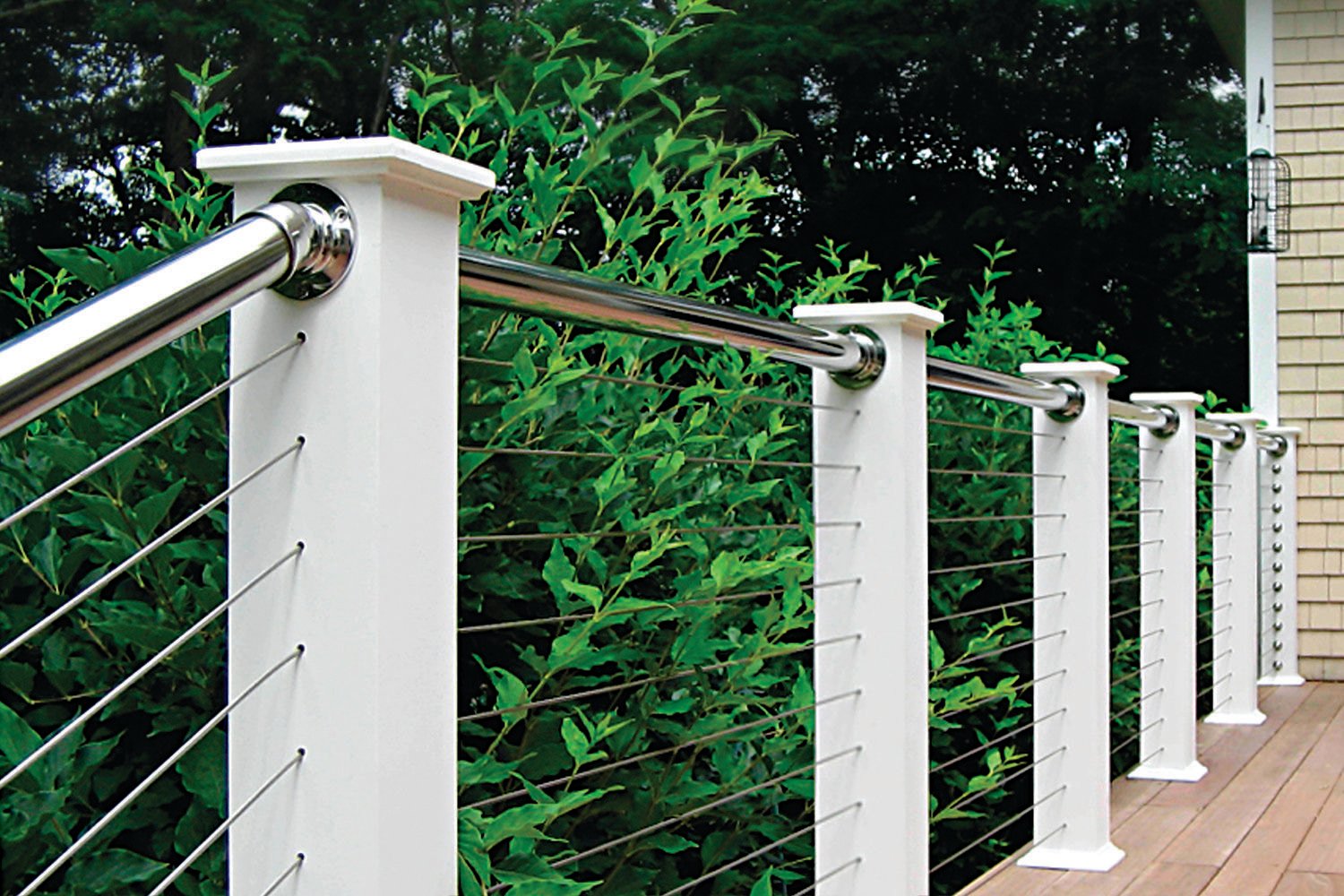 Upgrading your deck railings can make your whole deck feel brand new. The possibilities are endless when it comes to railing systems—from PVC and vinyl, to aluminum, steel, cable, or even glass. With so many options out there it can be a bit overwhelming. If you need help finding the right railing system that fits your style and budget, check with your local decking supply experts.
5. Light It Up: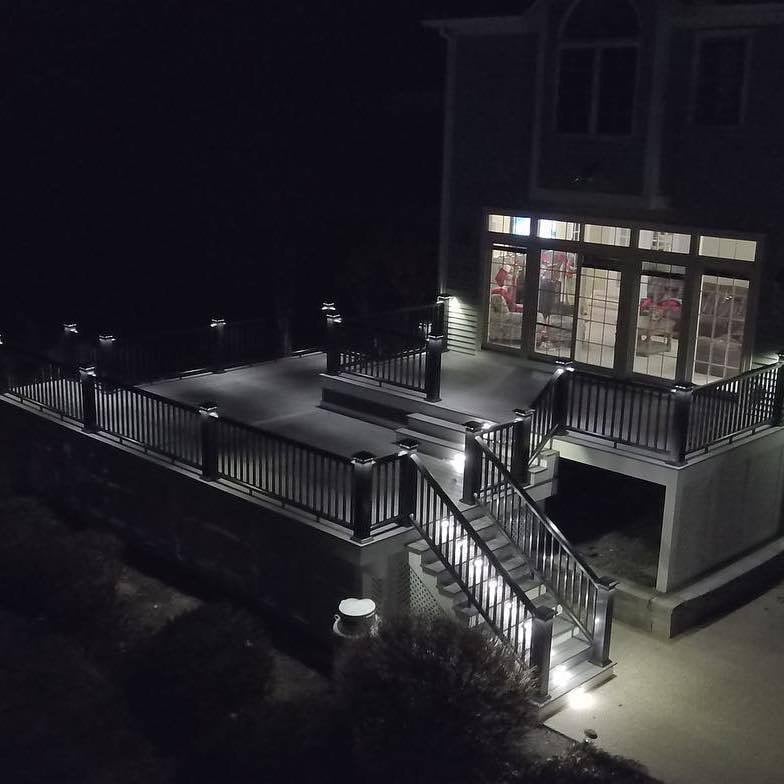 If you'd like to use your deck into the evening, try adding additional lighting. This can be as involved as choosing a railing system that has built-in lighting, or as simple as picking up some solar powered lights or string lights. Instead of relying on that bright, but harsh, porch light that illuminates your whole yard, adding more subtle lighting options can create a better environment for relaxing with friends and family.
6. Add Entertainment:
Almost every home has Wi-Fi and streaming TV capabilities which makes it easy to set up outdoor movie nights. You won't want to leave your TV outside if your deck isn't covered (and even then you'll want to put a cover on it when not in use), but it's a breeze to move a small flatscreen TV with your favorite streaming device to your deck. You don't need a cable jack or splitters—all you need is an outlet and Wi-Fi coverage.
7. Heat It Up: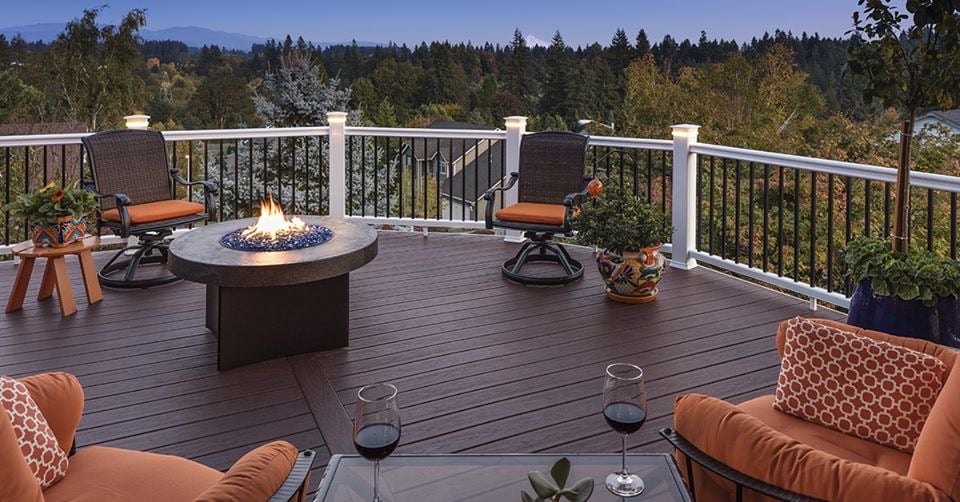 Propane fire pits are a very popular upgrade to any deck, especially those that are built into tables. These products allow you to create a centerpiece that can easily transition from an outdoor coffee table to a fire pit with the flip of a switch. And don't forget the s'mores!
8. Tie It All Together with an Outdoor Rug: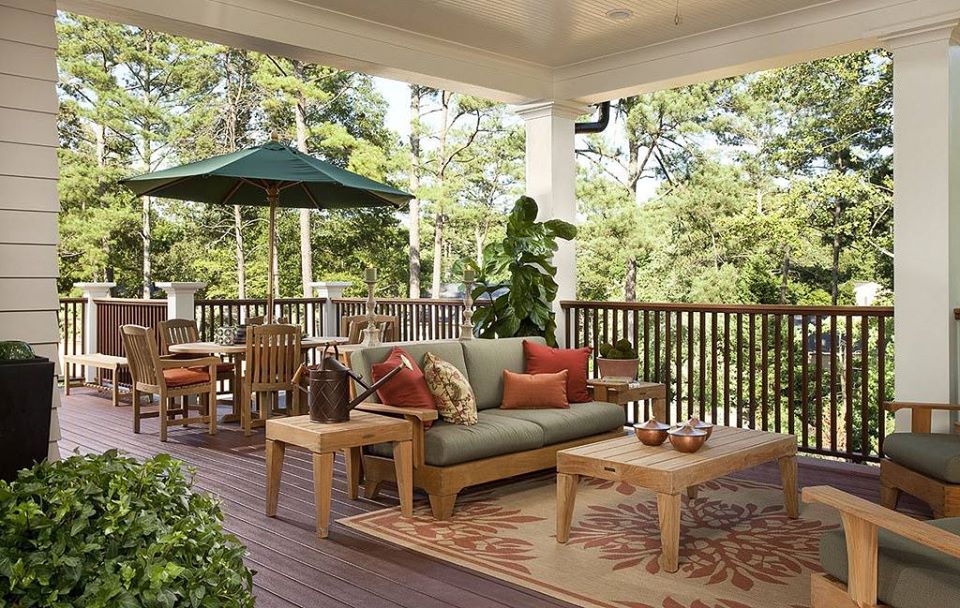 Not only can an outdoor rug add color and define your space, it also can keep your deck from burning your feet or you from stepping on a nail that is peeking out.
Happy deck-o-rating!
Want More Deck Tips? Read On!