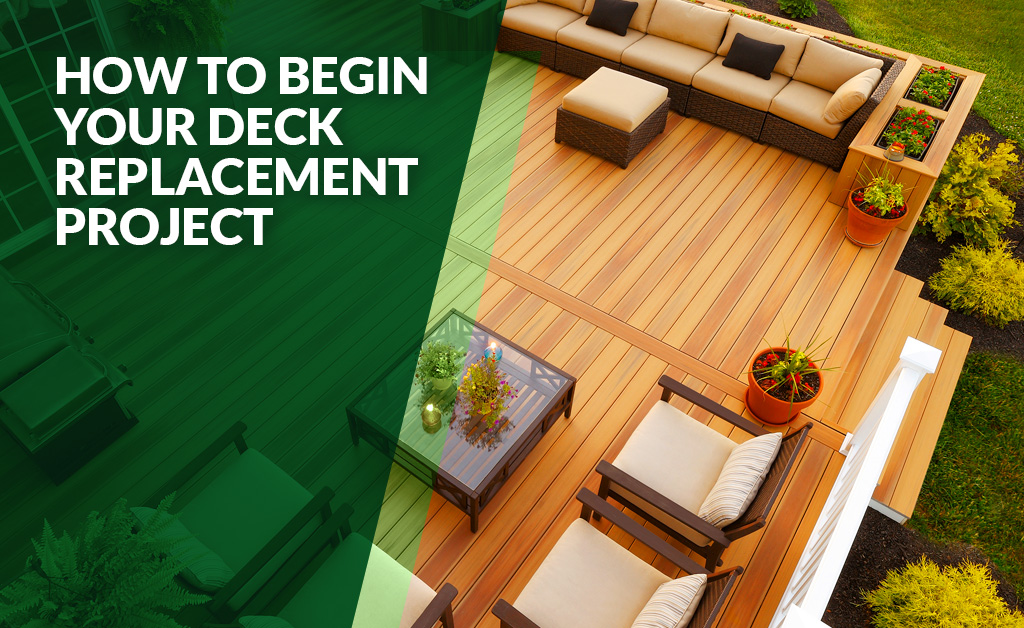 The thought of replacing your deck can be overwhelming. From removing old boards to determining what material you'd like to use, there's a lot to consider when installing a new deck. Although there are countless decisions to make regarding your project, we've provided a few key things to keep in mind so you can get started.
Structural Needs
We recommend hiring a contractor to assess the current state of your deck. Your contractor will inspect everything from the boards and the joists to the ledger board to determine exactly what needs to be replaced. Your contractor will be on the lookout for warped, rotted and weather-damaged boards to ensure that your upcoming project will be safe and sturdy. If you haven't had a contractor inspect your deck recently, it's a good idea to have someone ensure your deck is up-to-code. In Linn County, the Planning & Deck Development Guidelines were most recently updated in 2016, so decks that were built prior to this run the risk of being noncompliant.
Purpose
Are you planning on using your deck for the occasional summer barbecue? Do you want it to house your hot tub or surround your pool? Maybe you want a small deck to enjoy your favorite summer reads, or maybe you want to invest in a buyer-friendly renovation project. Whatever you decide, you'll need to know how many people you'll want your deck to accommodate, and roughly what you'll be doing with your new space before you begin the rest of your planning.
Size and Shape
How big do you want your deck to be? Do you want to maintain the size you currently have, or are you looking to expand or downsize? When determining the size of your deck, you should take into consideration the maximum number of people you'd like to accommodate. However, no matter the size you choose, your deck should be elongated with the widest part running along the side of your house. This allows your ledger board to have the maximum amount of contact with your deck, ensuring it remains stable and situated securely against your home.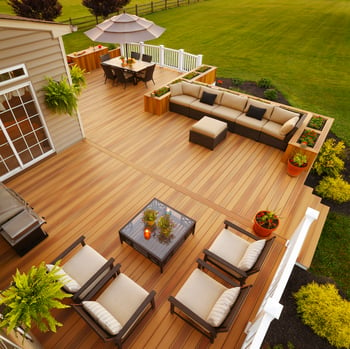 Material
Although we often assume decks are solid wood, there are countless composite decking options available. Composite decking is a great solution for homes in Eastern Iowa, where temperatures often reach extreme highs and lows. We recommend homeowners invest in a composite deck such as DuraLife or TimberTech AZEK, which come in a wide variety of natural-looking, variegated colors.
Check out some of the beautiful colors of AZEK decking we carry here at Suburban Lumber. Railings
You'll want to include a railing system that complements your deck. Options such as Westbury Aluminum Railing System are strong, elegant and come in a variety of colors and textures so you can be sure to find one that suits your style.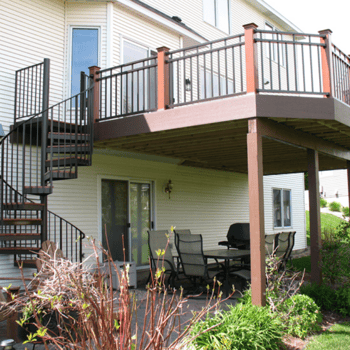 Lighting
Lighting for your deck isn't only limited to the porch light attached to your house. Shine a light (literally) on your hard work by adding lighting directly to your rails, like these ornamental post caps from Westbury. These fixtures shine a soft, cool white light that beautifully and subtly illuminates your deck.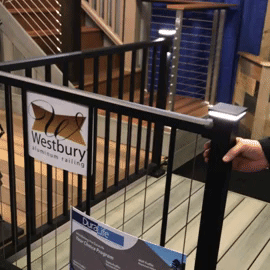 When in doubt—go with the pros.
No matter where you're at in your deck remodeling process, we're here to help! If you're still unsure how to answer these questions or if you're ready to connect with our network of qualified contractors,
contact our team at Suburban Lumber
.