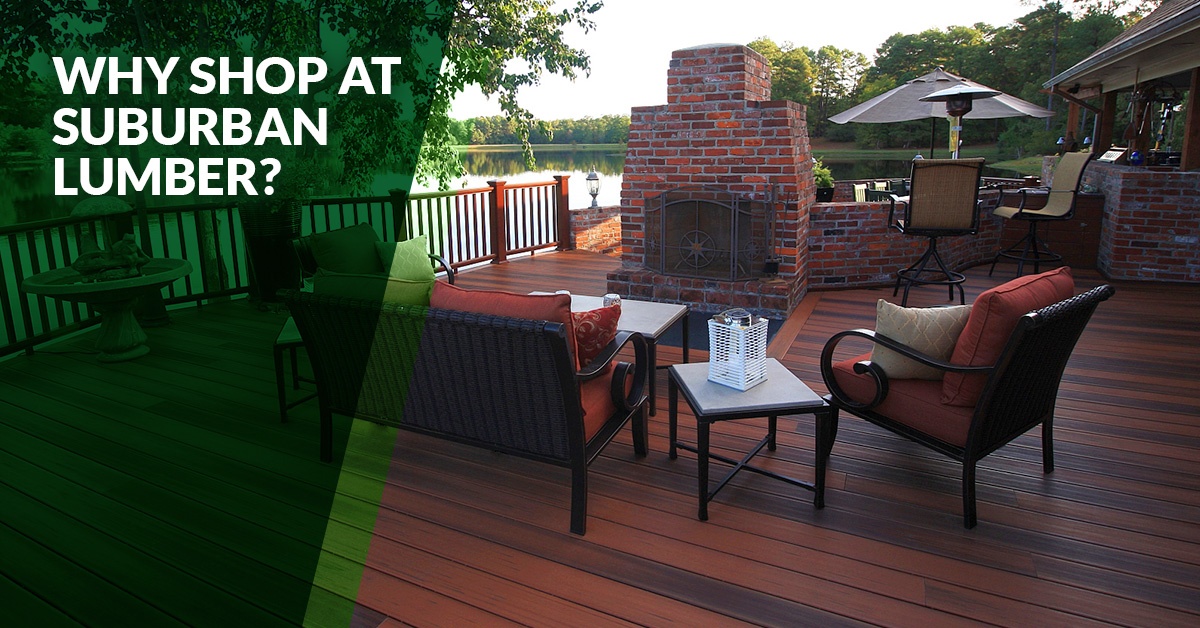 When it comes to remodeling your home, your first instinct might be to purchase your materials from the "big box" store. Their vast assortment, household names and perceived low prices are enticing to many homeowners. However, there are several benefits to shopping at local businesses like Suburban Lumber.

Low Pricing
Suburban Lumber is part of a large buying group of independent building material dealers. By joining together with other independent retailers, we are able to leverage the buying power of all members giving us the ability to offer competitive pricing on quality products.
Quality Products
The products stocked at Suburban Lumber have proven their worth. You'll hear a lot about Marvin Windows and DuraLife Decking from our team. We carefully curate everything in our store to ensure our customers get only the best possible options for their home, including durable decking, luxury windows and of course, lumber.
Expert Service and Value

Suburban Lumber has provided expert service and value since 1958. Whether you need assistance in choosing the correct product for your build, or you're looking for expert advice on your next home renovation project, Suburban Lumber's team of experienced professionals can refer you to a reputable contractor or answer any questions you may have. By combining our employees' experience with our philosophy of continuous improvement, we're able to make Suburban the best resource for our customers.
We help customers achieve their goals by helping them find the best supplies for their projects. Our staff's success is based upon your success. Local businesses such as Suburban Lumber thrive on customer satisfaction, so we will always honor a warranty and we make it our goal to make sure you're 100% happy with your purchase.
Support Local Businesses
This includes our sales representatives, our suppliers, the contractors we work with and everyone in between. By supporting your local businesses, you keep healthy competition and a variety of consumer options in our community.
"Why would someone go to Suburban Lumber? They're outstanding, have amazing service, and they stand with their warranties. They're arguably the best company we work with." – Jen Skogman
Don't know where to start? Need help finding a contractor? Get in touch to start planning your next renovation.
Related Blog Posts:
Replacing Historic Windows the Right Way