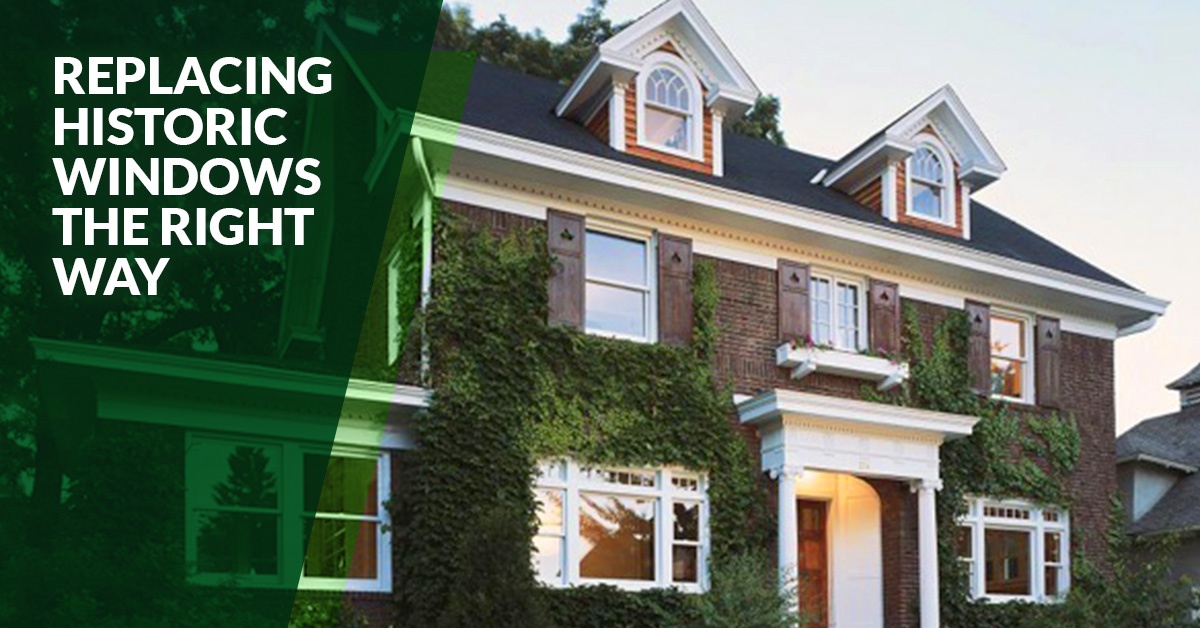 In Cedar Rapids, especially in the Southeast side, there are hundreds of historic homes that are beautifully preserved and maintained. If you close your eyes, you can probably picture one home in particular that has always stood out to you for some reason or another. Maybe you pass it on your way to work every day. Or maybe you're lucky enough to own it.
There's a lot to love about the charm and history of old homes. It's the little details that add up—the carving on the newel post; the peg and groove hardwood; the crisscross muntins on your favorite window. But the drafts, the endless repairs and replacements…not so much.
Homeowners often end up replacing some or all of the windows on these homes for good reason (some more successfully than others). But think back to your favorite historic home—would you love it the same if they replaced the original door and its stained-glass panel with a solid, flat-panel aluminum one? Or what if the owners took down those big hanging ferns and put plastic flowers in their place?
Get Rid of Drafty Windows—Not Your Home's Character
When it's time to replace the windows on your home, it's always worth the effort to either match or compliment your home's original architecture—a process that's a lot easier than you'd expect. Once you know the type of windows that are associated with certain architectural styles, you'll quickly get a sense of what works for your home and what doesn't.
To help you customize your replacement windows, we created this blog series to outline the most common architectural styles found here in Iowa, and what window styles work best with each. We'll cover each style one at a time—so be sure to check back for new posts, or follow us on Facebook for blog updates.
Replacing Historic Windows, Pt.I: Colonial
Colonial Style Homes
Colonial homes were most popular during the late nineteenth and early twentieth centuries. This classic look often features stately pillars, gabled roofs and ornaments around the front door and windows. Dormers are also common. Many of these homes were built with brick, but several feature siding, shingles, or a combination of cladding materials. Even in new construction, this remains a popular style.
Colonial Window Features
Shutters
Standard grid pattern throughout all windows
Evenly spaced across exterior
Symmetrical
Double-hung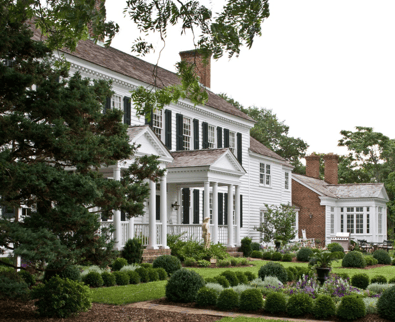 This gorgeous home typifies the Colonial style with a mix of brick and crisp white siding, classical columns, shuttered windows and prominent chimney. Featuring Marvin Windows.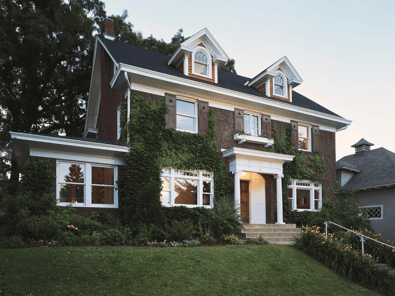 This historic colonial home features Marvin's Tilt Pac Double Hung Replacement Sash System—a cost effective option for old, drafty windows with frames still in good condition.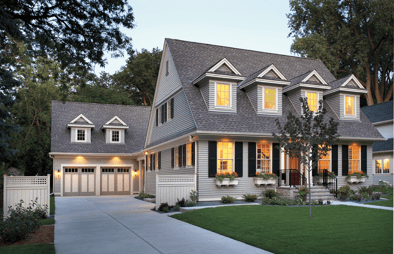 This new build borrows heavily from Colonial architecture, blending a classic look with a contemporary aesthetic. Featuring Marvin Wood Ultrex double hung casement windows.
Tune in for our next blog where we'll talk about Tudors. Be sure to follow us on Facebook to catch our latest blog posts.
Related Blog Posts:
Replacing Historic Windows, Pt II: Tudor
Replacing Historic Windows, Pt III: Prairie