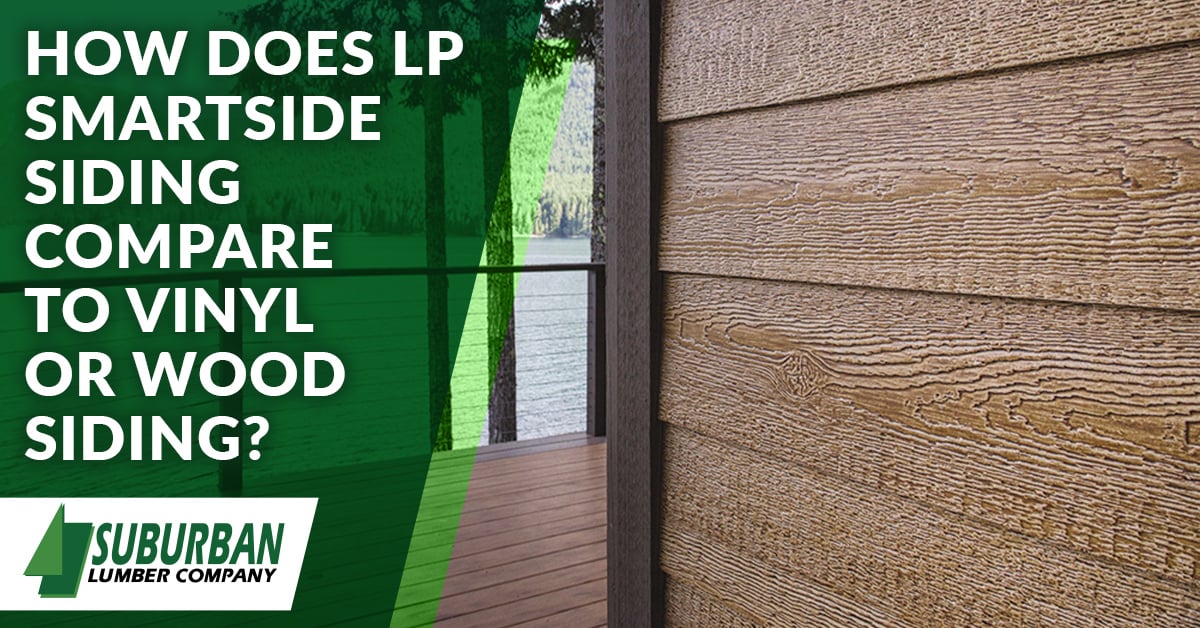 LP Smartside siding is a premium, engineered wood product with the durability of vinyl siding, the look and feel of wood siding, but without the maintenance. Selecting the siding product that will not only protect, but also add beauty to your home is a big decision. It pays to do your research ahead of time—especially since siding can last anywhere from 15 to 50 years, it's a decision most homeowners only have to make once. Learn more about LP Smartside siding—and make a more informed decision about the right siding product for your home, style, and budget.
Engineered Wood Siding with Natural Wood Textures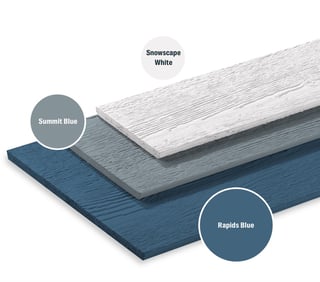 LP Smartside siding is made from wood fibers which are coated with wax and bonded for hardness and strength. A zinc-borate SmartGuard solution, similar to the solution used on pressure-treated lumber, is added to protect against rot and insects. The coated strands are compressed and formed into planks, which are finished with a resin-saturated overlay. Since LP Smartside siding is made with wood fibers, it can be made to match the natural textures and beauty of wood siding—but require less maintenance. The wax, sealant and resin protect the organic material from the elements, which in turn protects your home.
More Moisture Resistant Than Wood Siding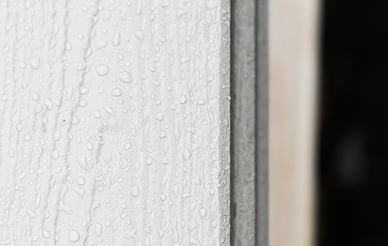 While natural wood siding looks great, moisture can be an issue if the siding isn't regularly and properly maintained. LP Smartside naturally resists moisture because it combines organic wood fibers with moisture-resistant wax, sealant and resin—providing your home with long lasting protection, durability and beauty with a fraction of the maintenance required by natural wood siding.
More Durable Under Extreme Temperatures
Vinyl siding's big advantage is that it's inexpensive and durable—but the freezing temperatures can make vinyl become brittle and less impact resistant. Vinyl can also be prone to warping in extreme heat. But this doesn't happen with wood siding or with LP Smartside siding because it's made out of organic materials.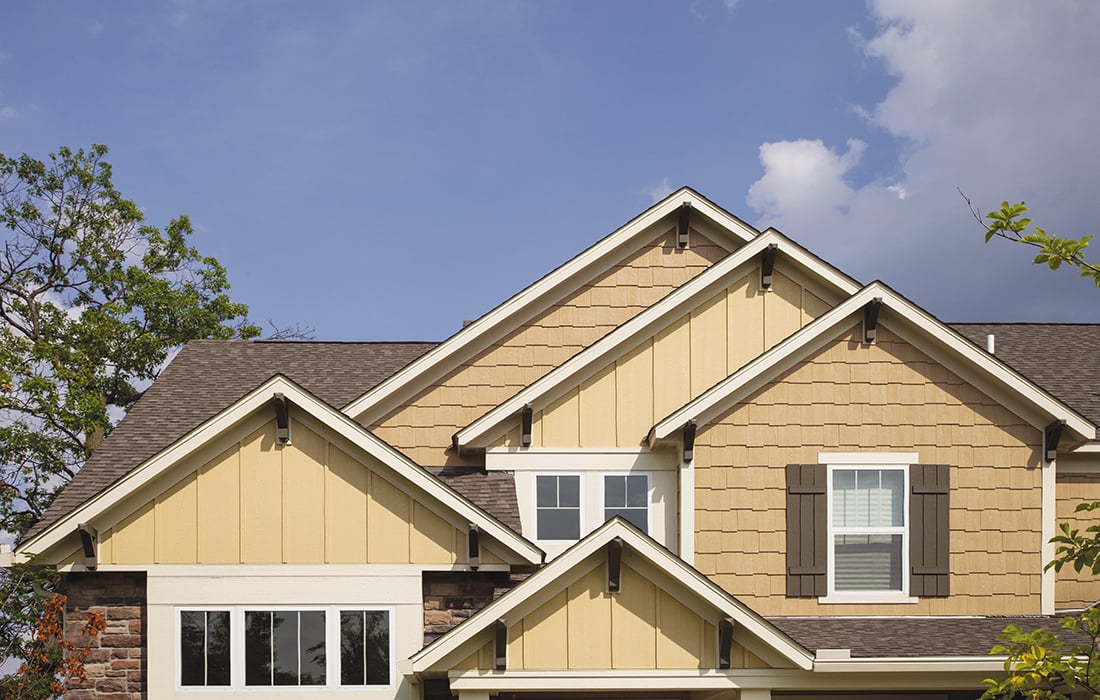 Premium Products Need Premium Installation
LP Smartside is a premium product that was created with the expectation that it would be installed by experienced professionals. Let our team connect you with one of our trusted contractors who has experience installing LP Smartside to ensure you're getting the most out of your investment.
Investing In Your Home's Exterior
LP Smartside might cost more upfront than vinyl—but it's also in a different product category than vinyl. Vinyl siding doesn't require much maintenance but it's also not going to add the curb appeal that LP Smartside does. LP Smartside combines the beauty and protection of wood with the durability of vinyl. So if you are adding siding to your backyard garden shed, vinyl is a perfect choice. If you want the durability of vinyl but the look and curb appeal of wood, then LP Smartside siding is the perfect product for your home and will be well worth your investment.
50 Year Prorated Warranty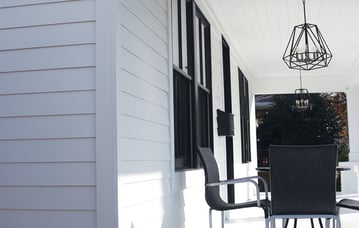 In the world of siding, 50 years is a long time. This means a homeowner can get new LP Smartside siding and never have to worry about siding their home again—this can also be a helpful selling point when you're ready to sell your home. For comparison, most vinyl siding has a stated lifespan of 20 to 40 years—though some vinyl siding can look worn out after 10 to 15 years.
Getting the Right Siding for You
One of the things that makes Suburban unique is that we work with both homeowners and contractors. This means you can come to Suburban to select the right siding for you and we can connect you with someone from our trusted network of contractors—OR if you have a contractor you want to work with, you can still come to Suburban to learn about your siding options and select the exact siding you want. We even offer free local delivery so your contractor won't have to lug all the materials to your home—and we'll pick up any leftover materials after the project is completed for a speedy clean up.
Whether you're just starting to research products or have already hired a contractor, we can help you understand your siding options and help you select a product based on your needs. Give us a call, contact us online or stop in and visit our showroom to connect with our team of experts.
Other Topics You May Like:
Answers to Your Shingle & Roofing Questions