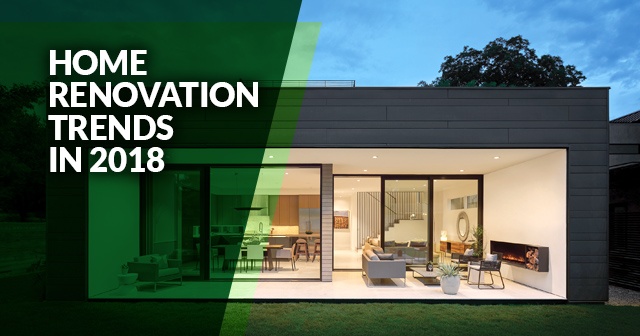 With spring just around the corner, we're already beginning to think of ways to renovate our living spaces. From composite decking to quartz countertops, these are the trends we expect to see over the next year:

Composite Decking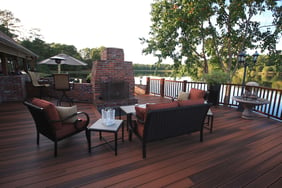 Aside from looking old and out of place, outdated decking can cause several issues. Over time, wood can rot, crack and warp, creating a weaker and less attractive outdoor space. Your deck should be a child-proof and stress-free place to entertain guests, grill and relax, which means it should also be safe. We've seen a lot more use of composite decking due to its durability and customization options. Its material allows it to hold up to extreme weather without degrading in quality, and it's an attractive alternative to natural wood without the upkeep and stress.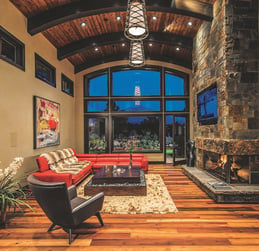 Black-Trimmed Windows
We're seeing several different window trends emerging this year, such as large, expansive glass and energy efficiency. However, a unique trend we're seeing with window replacements is black-trimmed windows. Black hues bring a contemporary and elegant look to both the inside and the outside of your home, and its versatility means that it can fit in with almost any home décor.
Quartz Countertops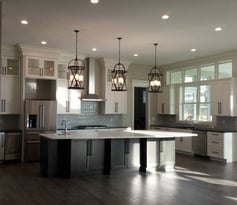 Stone countertops, such as those offered by Cabinet Concepts, are a trend that will never go out of style. We've seen our share of marble and granite surfaces, but quartz has steadily grown in popularity. This low-maintenance material offers several benefits: it's nonporous, which means it won't have to be waxed or sealed, it's resistant to staining and it won't harbor bacteria. This man-made stone is also durable, and is more resistant to cracking and chipping than other materials.
Telescoping Doors
Telescoping doors, such as the Marvin Ultimate Multi-Slide Door, are a great choice for those with a lot of space to show off. These doors can open up large walls up to 56 feet wide and 12 feet high, and are often used as a way for home-owners to seamlessly transition their indoor and outdoor spaces. The Marvin Ultimate Multi-Slide Door also comes with "smart" automated features, allowing users to open and close these doors using a side touch panel, a remote control or a smart phone.
Let's talk about your next project. Want to see these trends in your new home? Get in touch to start planning your next renovation.
Related Blog Posts:
How to Enhance Your Curb Appeal