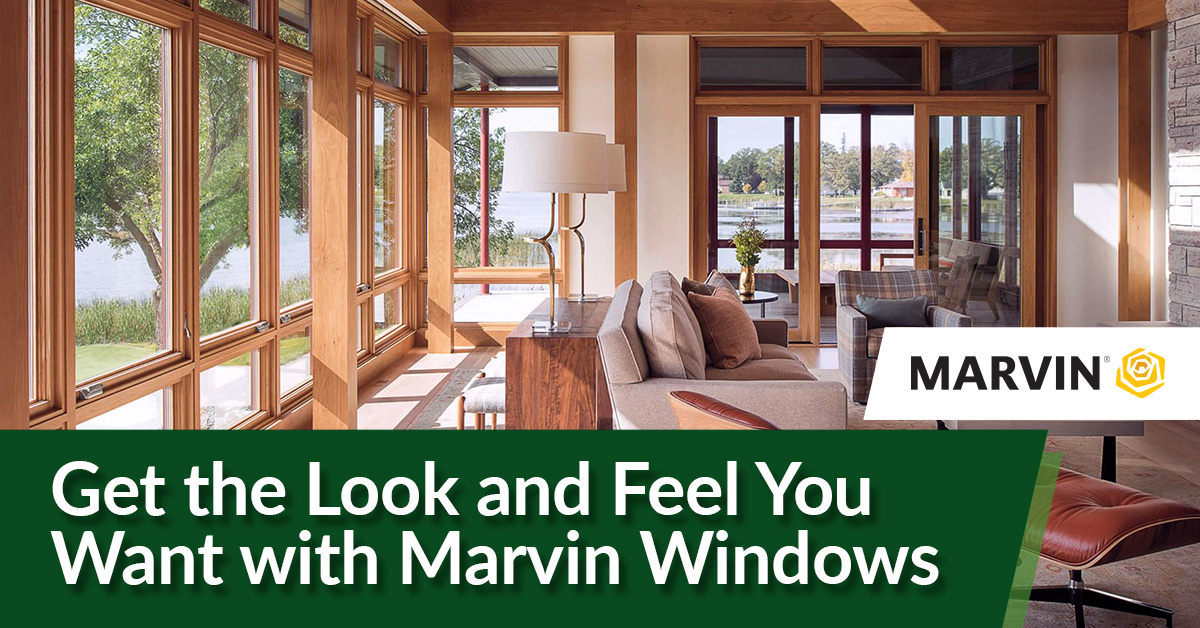 With summer quickly approaching in Iowa, it's the time when we tackle our list of home improvement projects. Whether you are working on a new build, a remodel, or replacements —a window selection can make a world of difference in your home.
Suburban Lumber is your authorized local Marvin dealer. Our showroom offers you a hands-on experience to see and touch the beautiful windows and doors from Marvin. You can see and feel the quality in their manufacturing process and experience the quality of the materials they source for each of their collections. It may seem like a lot to digest, but our team can talk through the benefits of Marvin's Essential, Elevate, and Signature lines. Depending on your needs, your design aesthetic, and your budget, we can build you an option that will increase your energy efficiency, increase the beauty and curb appeal of your home, and increase the value of your home. These are just some of the reasons that The Marvin brand is our top seller—and for good reason. Let us explain in greater detail.
THE LOOK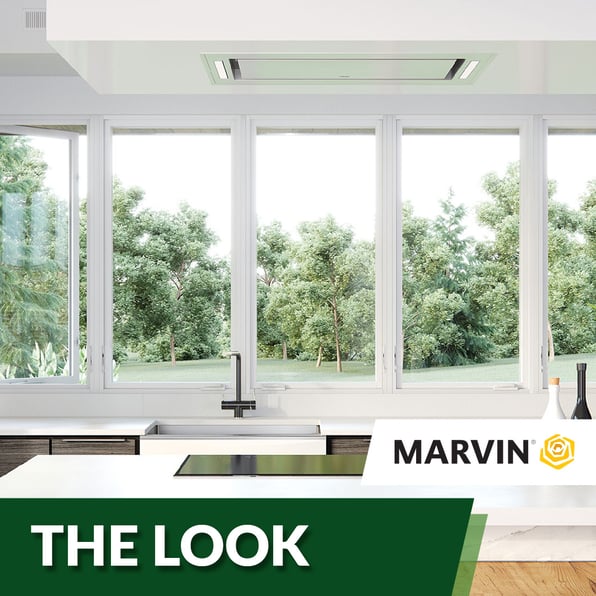 For those who aren't involved in designing or building homes, windows may seem like something that just is. There may not be much thought that goes into them aside from energy efficiency or functionality. However, windows have come a long way and are completely customizable to fit the unique styles and tastes of homeowners.
When it comes to customized windows, the options are seemingly endless, giving customers full control over the design of their windows—inside and out. Marvin's design options allow you to explore materials, finishes, casings, glass, screens, hardware, and automation for a variety of window types.
Marvin has three product collections catering to different needs. The Signature Collection®, featuring the Ultimate, Modern, and Coastline product lines, offers the largest range of product types, sizes, and design options. The Elevate Collection® strives for strength and design, creating the perfect balance for the wear and tear of life and the comfort of home. The Essential Collection® includes products that are designed to last while offering simpler features to streamline the ordering process.
All Marvin products are designed for the way people live, work, and play—today that is more true than ever before. This makes it even more important to create the perfect space and an opportunity to help bring the outdoors in by creating the perfect view. Whether your view entails a splash of color to make a home stand out or added texture with divided lites—Marvin windows can make it happen.
For the customer that simply won't compromise their vision, Marvin Signature Collections is for you. The Signature collection offers extensive customization, versatility across architectural styles, craftsman-quality construction, vast shapes, styles, sizes, and materials options. Stop by and design your perfect vision with us at Suburban Lumber. Our team members have completed extensive Marvin product training courses and we look forward to walking you through the design process for your new windows and doors.
The Feel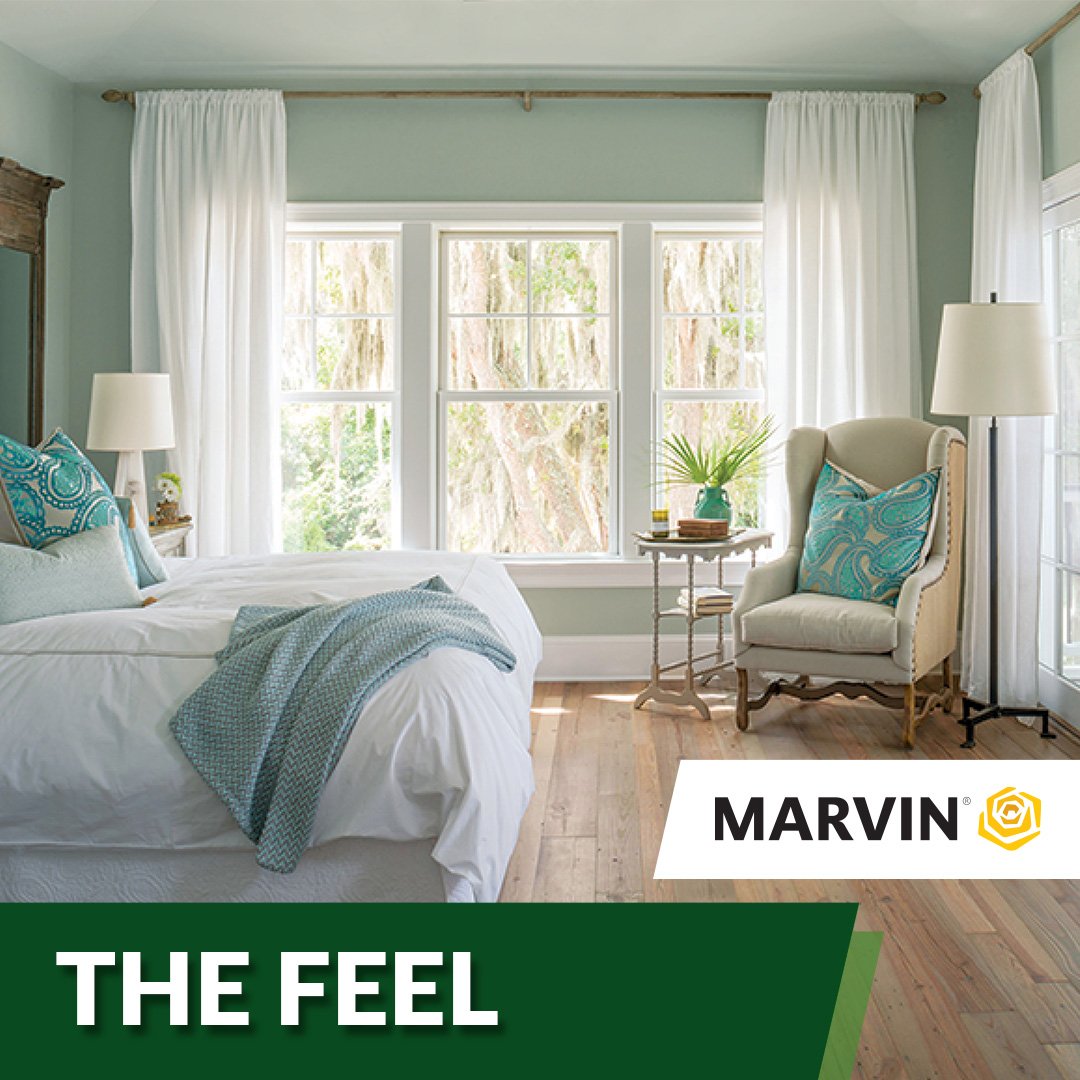 Despite being in the industry for over 100 years, Marvin resists the status quo and keeps innovation top of mind. This includes a commitment to promoting healthier lifestyles—a vision that is not lost in their window solutions. Marvin is known for windows that welcome sunlight, fresh air, and a view of nature.
One notable product is the SkyCove®, a glass structure that cultivates creativity and imagination. It can be used as a reading nook or a front-row seat to beautiful seasonal elements—such as fall leaves, summer rain, or winter snowfall. Regardless of how you use it, the SkyCove® is a sure solution for adding natural light to a home.
Learn more ways to maximize natural light in your home.
Another Marvin solution is the Awaken™ Skylight. This skylight window can be controlled by wall switches or apps, features dimmable LED lights that mimic different natural light settings, and opens on all four sides to allow for more efficient airflow.
The Process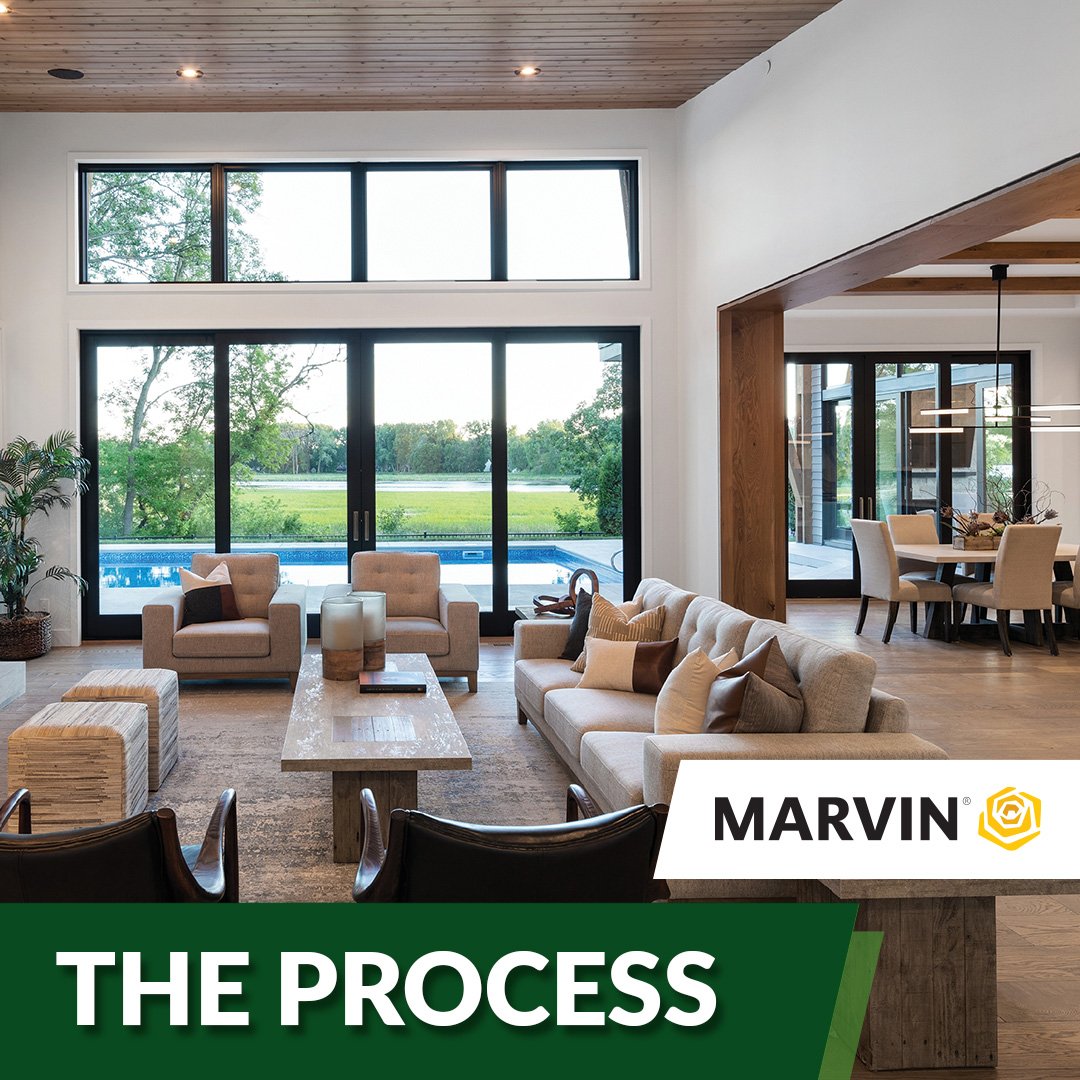 Check out this build using Marvin products for some inspiration!
Ready to get started? The sales team at Suburban Lumber has received extensive training on Marvin products and is prepared to answer all design and quoting questions. Reach out to get started on your window project today!
Need help with installation? Suburban Lumber will connect you with a contractor from our trusted network of partners.