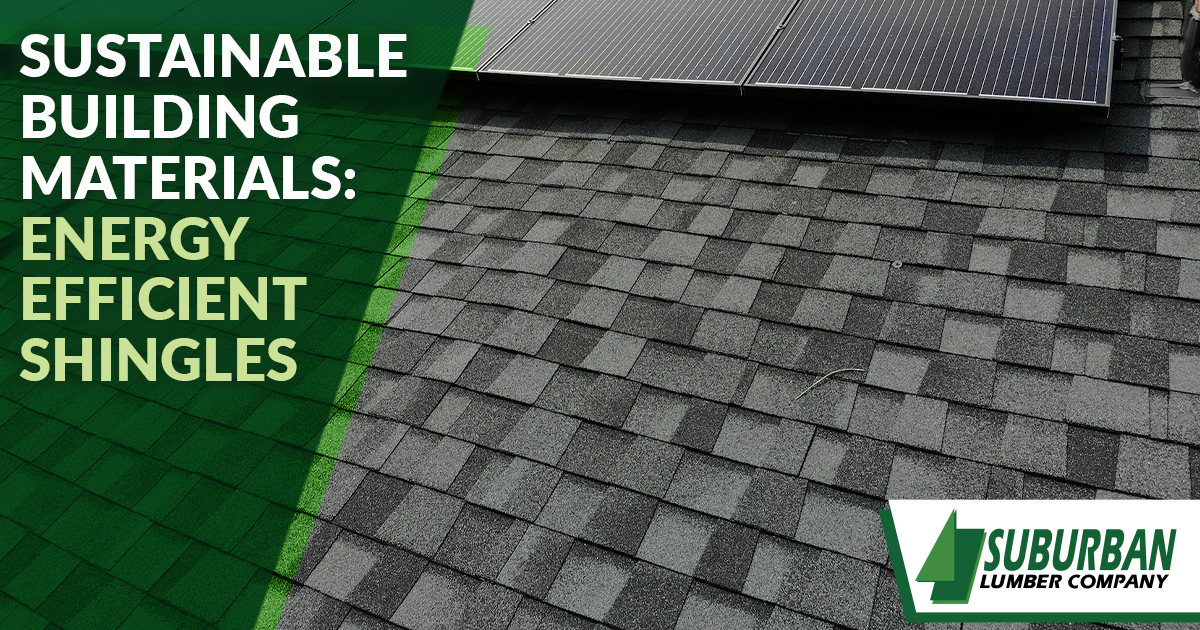 This is the final part of our four-part series on sustainable building materials. You can read part one here, part two here, and part three here.
Sus·tain·a·ble (adj): involving methods that do not completely use up or destroy natural resources.
Sustainable building materials are products that won't completely exhaust a resource or resources over time. They can be made by recycling things that would otherwise end up in a landfill (i.e. composite decking that uses recycled plastics), reduce energy usage (i.e. energy-efficient windows or solar panels), or even be made from organic materials that reproduce quickly (i.e. bamboo and cork).
Unlike a couple of decades ago, sustainable building materials are no longer just a niche market. In fact, there are probably materials you're familiar with that fit the definition of "sustainable" but aren't advertised as such. Manufacturers have shifted to producing sustainable products because the raw materials needed to create them are renewable, which makes them more cost-effective and easier to source.
sustainable shingles:
You might not think of asphalt shingles as a "sustainable product" but CertainTeed is working to change that. In order to achieve sustainability, CertainTeed takes a two-pronged approach.
The first prong is to use recycled materials instead of virgin materials. This includes upcycling 90% of the production waste from their roofing manufacturing facilities. CertainTeed also diverts over 250,000 tons per year of slag, stone granules, corrugated mixed paper, and sludge from landfills by recycling these materials into their products.

The second prong is producing shingles that reflect and shed heat. As you can imagine, dark-colored asphalt shingles absorb a lot of heat that can build up in the summer and cause cooling costs to increase. But CertainTeed's Solar Reflective Shingles Collection uses specialized granules that reflect solar energy and radiate heat far better than traditional roofing shingles which can reduce homeowners' cooling costs in the summer.
In 2022, you don't have to be an environmentalist to use sustainable building materials—you just have to look at the cost over the lifetime of the product. Our expert staff at Suburban is always ready to help you understand the sustainability of different materials and how upfront costs and lifetime costs of different products compare. Stop by our showroom, give us a call or contact us online.