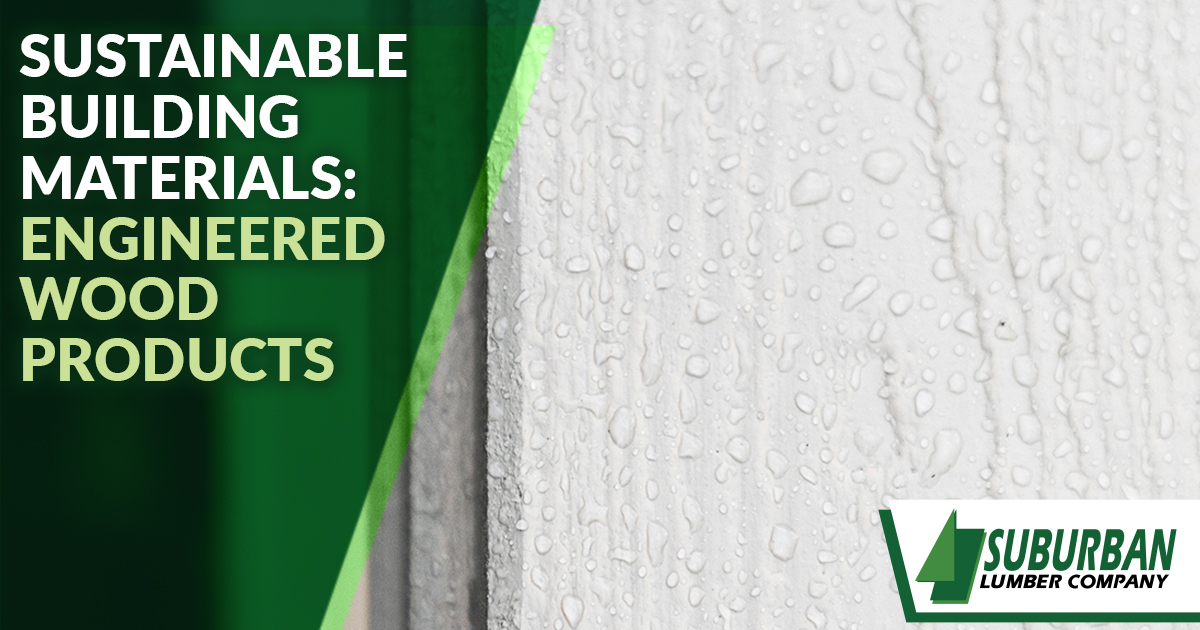 This is the first part of our four-part series on sustainable building materials.
Sus·tain·a·ble (adj): involving methods that do not completely use up or destroy natural resources.
Sustainable building materials are products that won't completely exhaust a resource or resources over time. They can be made by recycling things that would otherwise end up in a landfill (i.e. composite decking that uses recycled plastics), reduce energy usage (i.e. energy-efficient windows or solar panels), or even be made from organic materials that reproduce quickly (i.e. bamboo and cork).
Unlike a couple of decades ago, sustainable building materials are no longer just a niche market. In fact, there are probably materials you're familiar with that fit the definition of "sustainable" but aren't advertised as such. Manufacturers have shifted to producing sustainable products because the raw materials needed to create them are renewable, which makes them more cost-effective and easier to source.
Engineered Wood Products:
Engineered wood is used to make a variety of building products. That's because you can shape it in unique ways that you couldn't with regular lumber. Engineered wood products are still made out of wood—but the wood that's used is what would have been deemed sawmill waste in the past. These bits or strands of wood are held together with an adhesive material. Unlike normal lumber, engineered wood requires fewer trees to be harvested because of the amount of recycled wood that is able to be used.
Weyerhaeuser, a manufacturer of engineered wood products, boasts that out of over 12 million acres of forest, they only harvest 2% of the trees for their products. Once they are done harvesting, they also replant 100% of the trees that are harvested. Weyerhaeuser is able to harvest such a small percentage of trees because they use what otherwise would be waste. You can learn more about Weyerhaeuser's sustainability practices here.
Another example of an engineered wood product is LP Smartside. This siding has the look of natural wood but with enhanced much more durability. The durability comes from LP's formula of resins, waxes and zinc borate. This mixture not only holds together the recycled wood that goes into Smartside, it also acts as a protective layer against water and rot—giving it a huge advantage over traditional wood siding. LP describes more of their process and sustainable practices here.
In 2022, you don't have to be an environmentalist to use sustainable building materials—you just have to look at the cost over the lifetime of the product. Our expert staff at Suburban is always ready to help you understand the sustainability of different materials and how upfront costs and lifetime costs of different products compare. Stop by our showroom, give us a call or contact us online.