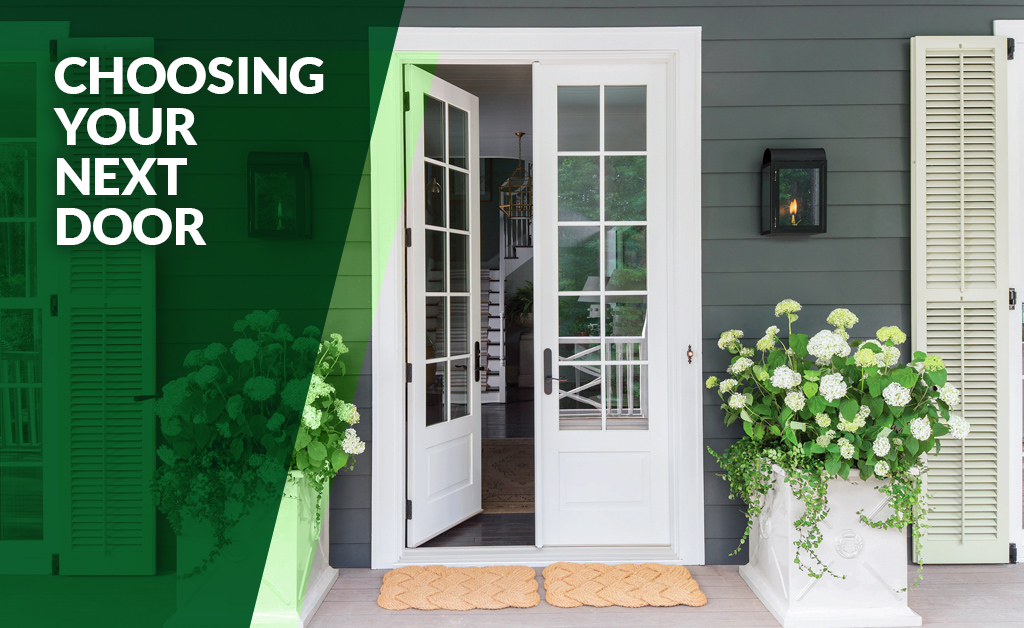 You might have any number of reasons to be looking at a door replacement. From drafts to a fresh new look, it's not always easy to find the perfect door to match your needs. What do you need to know about some of the most popular styles of doors, and what are the benefits of each?
French
French doors typically come in pairs, with glass panes that often expand across the entire surface. French doors are hinged, and work well as both front and backdoors. Coordinating sidelights can create a more seamless look that ties into the rest of your home. The expansive glass allows the doors to act as windows as well, increasing the natural light in your home. As a bonus, when outward-swinging French doors get tighter during windy weather, which helps compress the seal and prevent drafts from entering the home.
Steel
When it comes to choosing a door, especially in Iowa, it's important to choose one that can withstand extreme weather conditions. This makes steel doors a popular choice among area homeowners. These doors are hollow with a steel exterior, and are actually filled with an insulting polyurethane foam, helping keep indoor temperatures indoors, and shielding you from harsh weather conditions.
In addition to durability, steel doors offer countless customization options. They come in a wide array of colors, styles and finishes. Whether you're looking for a door with a wood-like finish or a modern pop of color, you'll easily find one that checks all your boxes.
Fiberglass
Fiberglass doors are a popular choice because of their durability. They're able to withstand climates with extreme temperatures, like cold Iowa winters. Similar to steel doors, fiberglass offers a wide array of c
Telescoping
Telescoping doors, like the Marvin Ultimate Slide Multi-Door, offer homeowners a way to open up their homes and transition seamlessly from indoor to outdoor spaces.
These large doors can span up to 56 feet long and 12 feet high, allowing you to enjoy panoramic views of your surrounding spaces. The expansive and uninterrupted views make the telescoping door a great option for those looking to create a more inviting and inclusive space.