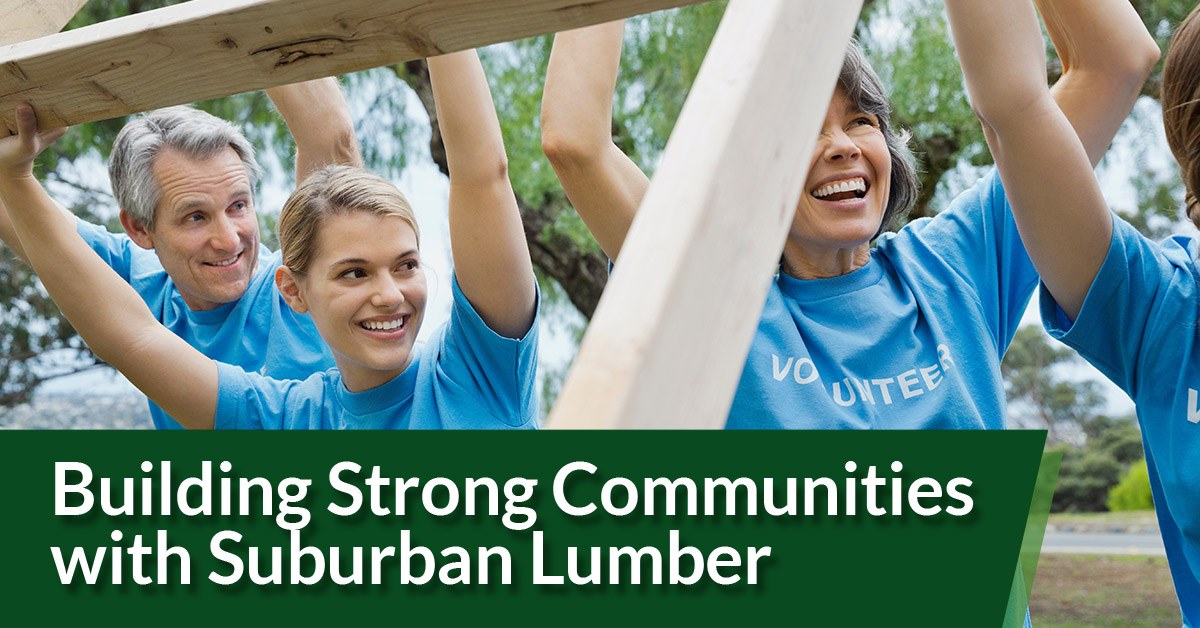 There is so much to be said about the impact of building things with your hands, and Suburban Lumber prides itself on empowering others to build things that make them happy—from homes to side projects to simple woodworking crafts.
Since opening its doors in 1958, Suburban Lumber Company has experienced immense support from Cedar Rapids and the surrounding areas. To give back, Suburban Lumber proudly partners with and donates to local initiatives that grow and strengthen these communities.
A few of these organizations are listed below.
National Association of Women in Construction
The National Association of Women in Construction (NAWIC) was founded in 1953 to provide a supportive network for women in construction—an industry that is predominantly male. Today, NAWIC has 115 chapters across the United States, including our local Cedar Rapids/Iowa City chapter.
Suburban Lumber not only sponsors this chapter but also encourages female employees to participate and continue to break new ground for women in this industry, regardless of their role.
The local chapter consists of like-minded women, ranging in age from 22-92, with a desire to break down beliefs that women don't belong in construction, and help advance success for women who are. Self-described as a casual bunch that enjoys having fun, making connections, and getting things done, our local chapter invites interested women to attend a meeting and experience it for themselves!
Reach out to local NAWIC Chapter 160 to learn more!
Linn-Mar Venture Academics
When three Linn-Mar High School students brought a summer reading initiative to Suburban Lumber's Jim McGrew, he saw the value in their idea and donated the wood and other supplies without hesitation.
The students wanted to encourage kids to "stop the summer slide" and keep reading throughout the summer months, so they decided to construct "Little Free Libraries." Their plan was to donate the libraries and books to low-income neighborhoods where books may be harder to access.
Equipped with the materials and guided by Billy Frosch, an Industrial Arts teacher at Linn-Mar, they built three little libraries. With help from Friends of the Marion Library and Linn-Mar's Key Club, the libraries were stocked with books and placed in the community.
Learn more about the project and the Venture Academics program.
Marion Community Build Project
Marion Community Build is a partnership between Marion Economic Development Corp. (MEDCO), the City of Marion, Marion Independent School District, and Linn-Mar Community School District. The program gives students from both school districts the opportunity to renovate homes, which teaches trade skills and strengthens the community all at once.
Suburban Lumber has been donating supplies to the project for years, and some of the renovations are especially near and dear to owner Jim McGrew's heart. Growing up in Marion, Jim remembers many of these homes, especially the ones he passed daily going to and from school.
Once renovated, the homes are sold back to the market where they benefit low to moderate-income families and individuals. Learn more about the project or get involved!