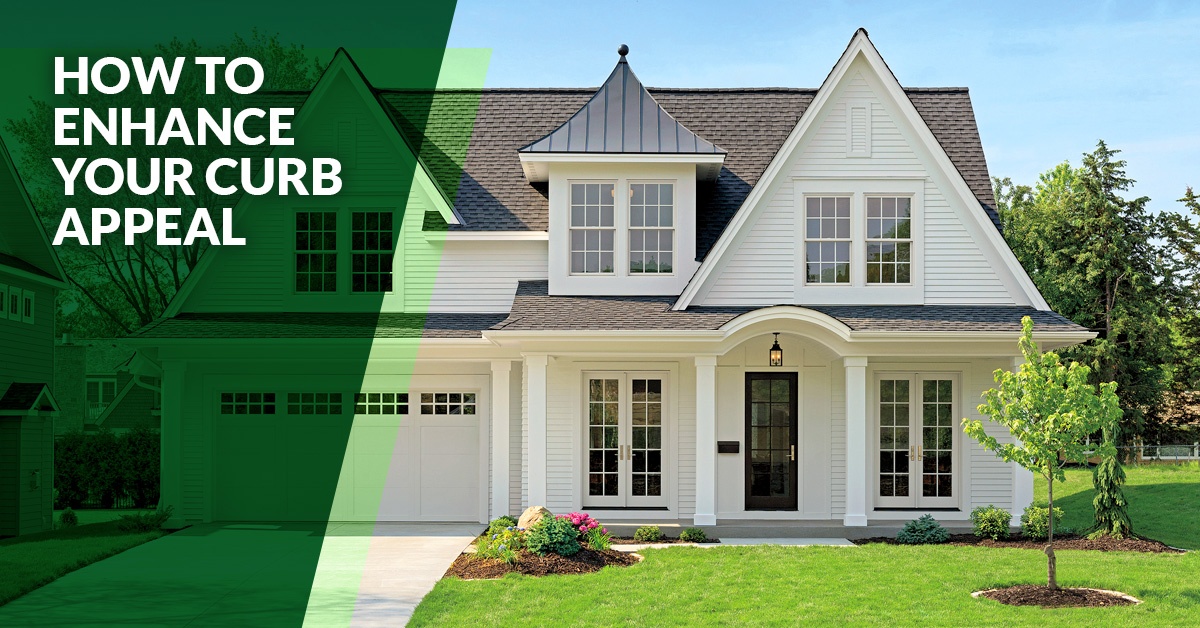 When it comes to your home's resale value, curb appeal matters. The exterior of your home gives a buyer their first impression that can determine whether or not they step inside and see the rest of the house. But curb appeal isn't just important for resale—after all, the exterior of your house is the first thing you see when you come home every day. It's equally important that it gives you a sense of comfort and makes you feel at home.
No matter the style, size or age of your house, there are always things you can do to enhance its curb appeal. Focus on the three most important areas—your home's facade, your entryway and your yard—and ask yourself these three questions:
Does it look clean?
Is it well maintained?
Does it feel welcoming?
A Fresh Façade
If you live in Iowa, there's a good chance that siding makes up a sizable part of your home's façade. Once spring rolls around, be sure to clean off any dirt, spider webs and other unsightly buildup with a hose and soft bristle brush, working your way down from top to bottom. You may also consider giving your siding a fresh coat of paint or replacing it altogether. At Suburban Lumber, we recommend Royal Vinyl Siding for its style and durability.
Windows are another important part of the façade. Make sure to clean them from both the inside and outside and repaint chipped or cracking trim. If your windows are drafty, outdated or disproportional — or if you've been eying an upgrade—consider replacing them altogether with a premium product from Marvin.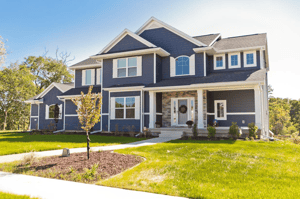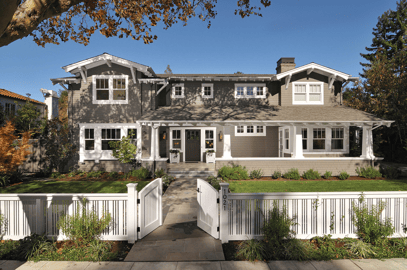 We like how much light these windows bring in, plus, Marvin allows you to customize features like exterior casings, so your new windows are true to your home's architectural style.
This home, featuring Marvin double hung windows, won the Family Home – Architects Challenge in 2010. The extra wide trim and multiple panes are perfect options for craftsman style houses that are common throughout Iowa.
A Welcoming Entryway
Keeping a clean entryway is important for making guests feel welcome. Sweep and hose off any dirt or cobwebs and don't forget to clean your hardware—no one wants to touch a grimy door handle!
Add instant comfort with a colorful doormat, a few potted plants and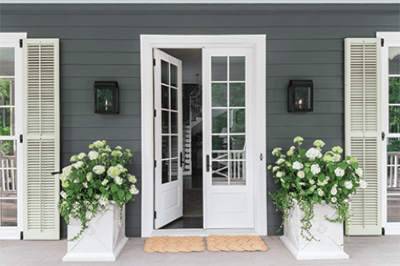 a cozy place to sit if you have
the space. Consider giving your front door a fresh coat of paint in a color that you really love or adding a wreath or plaque for a personal touch.
Symmtrical details like the tall potters and double mats help complete this entryway featuring French doors from Marvin.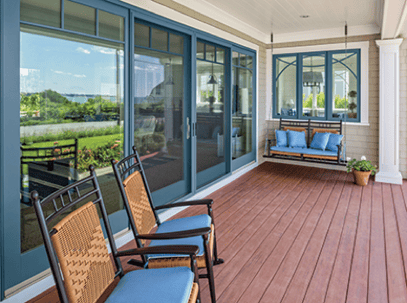 A Well-Manicured Yard
The first step to having a yard that makes passersby do a double-take is keeping it nice and clean. If you don't have a green thumb, you'll be relieved to know that you don't need award-winning rose bushes to make a good impression. Raking up leaves and branches, patching bald spots in your lawn, pulling weeds and keeping bushes trimmed goes a long way.
Another good example of a welcoming entryway featuring Marvin windows and doors. We love how the metal accents in the seating match the upper details in the sliding glass door.
To make your yard feel more inviting, make sure you have a clear walkway from the street to your door. Replace broken paving stones and give your sidewalk and driveway a good power-spray every spring. You can also install pathway lights to add charm and keep your walkway well lit.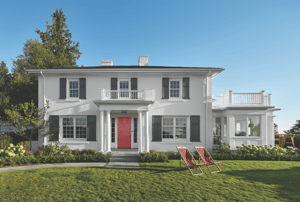 This Queen Anne remodel featuring Marvin windows checks off all the boxes. There's a clear and clean path leading up to the colorful and inviting red door, and the yard is pristine without feeling too fussy. Although there isn't space for seating in the entryway, having an uncluttered yard allows the owners to put folding chairs in the yard without detracting from the view of the gorgeous house.
Need help enhancing your curb appeal or getting started with your next exterior remodel? Visit our showroom on the southwest side of Cedar Rapids to browse our products and get inspired or take a virtual tour here.
Related Blog Posts:
How to Begin a Remodeling Project
5 Home Upgrades Worth the Investment