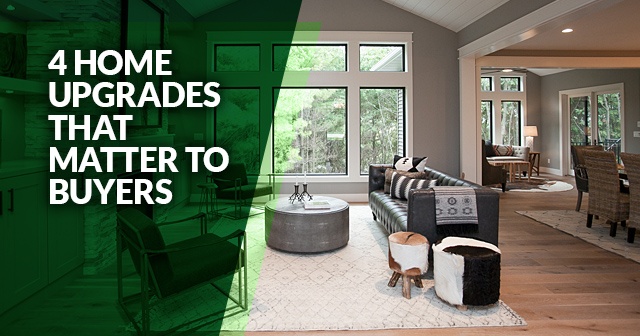 Homes that offer quality living spaces bode well with buyers. If you're considering selling your home in the next few years, it may be time to start thinking about investing in certain upgrades. But how do you know what home buyers are looking for? And how do you know if the upgrades will be worth your time and effort? To make this process a little easier, we've compiled a list of our recommended renovations and why they make the most sense to invest in.
Updated Entryway
First impressions matter, so impress prospective buyers the second they enter the home. Keep your front yard manicured, invest in a high-quality front door, and dress up your entryway with some well-placed plants. It may not seem like much, but the first few seconds are crucial to a buyer's decision. By making sure your entryway is visually appealing and free of clutter, you create an atmosphere that is both welcoming and desirable.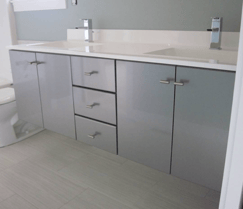 Luxurious Master Bath
Whether or not you decide to update the master bathroom can have a huge effect when it comes to sellingyour home. Luckily, a bathroom remodel can be simple, as long as the issues are mostly cosmetic. We recommend replacing your cabinetry with something brand new, to add a bit of luxury to your home.
Upgraded Kitchen
The kitchen is a central hub of activity in a home, so it makes sense to keep it up-to-date. Potential buyers will be on the lookout for any problems, and because it's such a heavily used part of the house, they won't want to make any major improvements upon moving in. To appeal to a wide base of home buyers, opt for more timeless additions to your kitchen, rather than something trendy. Stone countertops and stainless steel appliances are appreciated by most home buyers, while also being both functional and tasteful.
Brand New Windows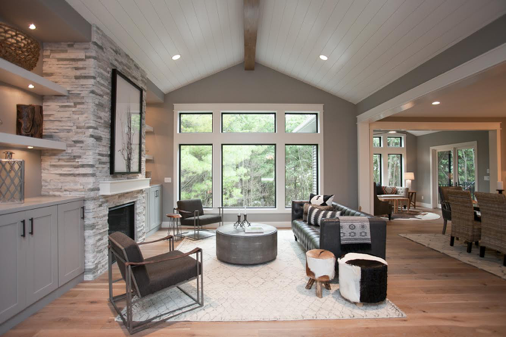 Windows are often overlooked when it comes to renovations, but quality windows can be a huge money saver over a long period of time. High quality windows provide insulation, ensuring that your home's interior is unaffected by harsh outdoor weather. This means a lower utility bill all year, which adds up to a lot of extra money. Windows can also create the illusion of large, open spaces, bringing the outdoors into your home and increasing the amount of natural light you let in. All of these benefits often result in an increase in the overall value of your home.
Whatever renovations you choose to make, be sure it will help your home sell with a high return on investment. This means improvements should have practical uses and be timelessly trendy. If you have any questions, contact us here.
Related Blog Posts:
How to Enhance Your Curb Appeal