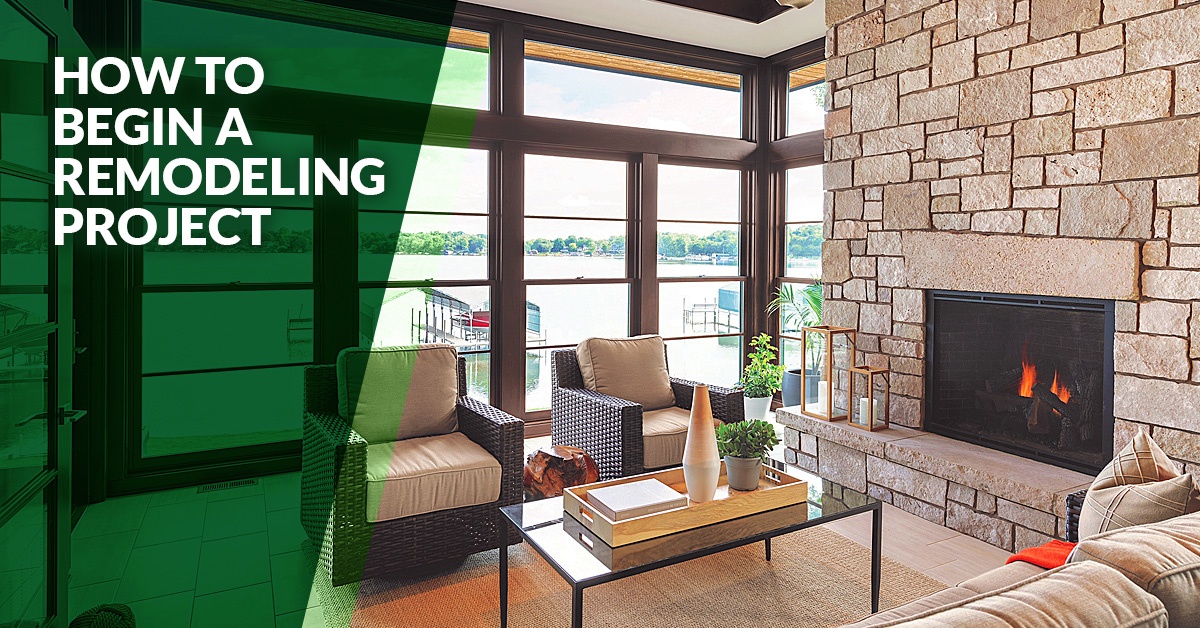 Beginning a remodeling project is a huge undertaking. It can be intimidating to see all the components of your project and you might not know where to start. Whether you're looking to install a new deck, replace your windows, or even remodel your entire kitchen, there are a few necessary steps you'll need to take to get started.
Research
You'll need to decide what you want out of the project. Many homeowners find luck researching home renovation trends and invest in projects that can increase a home's value. Research will help you solidify expectations, and can give you a better idea of what will work best in your home. Pinterest boards, home remodeling websites, and our past projects are all great resources to help you get started.
Approach Methodically
When planning your home remodel, you'll need to be methodical in gauging the extent of the work and determine an appropriate budget that will help you accomplish your goals. Depending on the type of renovation you pursue, you may have to forego using a certain part of your house for an extended period of time. For instance, if you're remodeling your kitchen, you'll need determine a solution for food preparation and storage while your home undergoes construction. Setting up temporary spaces in underutilized areas of your home can help you survive your remodel. Your garage, basement, or spare bedroom can serve as a temporary kitchen or a storage space during this time.
Choose Your Products
Suburban Lumber can help you pick the products that will best achieve your goals. Whether it's custom windows, durable decking or quality lumber, our team at Suburban Lumber can match you with the products to suit your needs. By visiting with a professional, you'll receive advice that's pertinent to your own specifications, and you'll learn what types of materials and what brands will benefit you most.
Choosing a Contractor
If you plan on leaving the work to the professionals, or if you need an extra hand to help with certain aspects of the project, you'll need a contractor who can do the job and meet your expectations. Suburban Lumber can serve as a resource during this time. Upon deciding how you want to proceed with your remodeling project, we can refer you to a reputable contractor who will work closely with you every step along the way.
Let's talk about your next remodeling project. Get in touch to start planning your next renovation.
Related Blog Posts:
5 Home Upgrades Worth the Investment