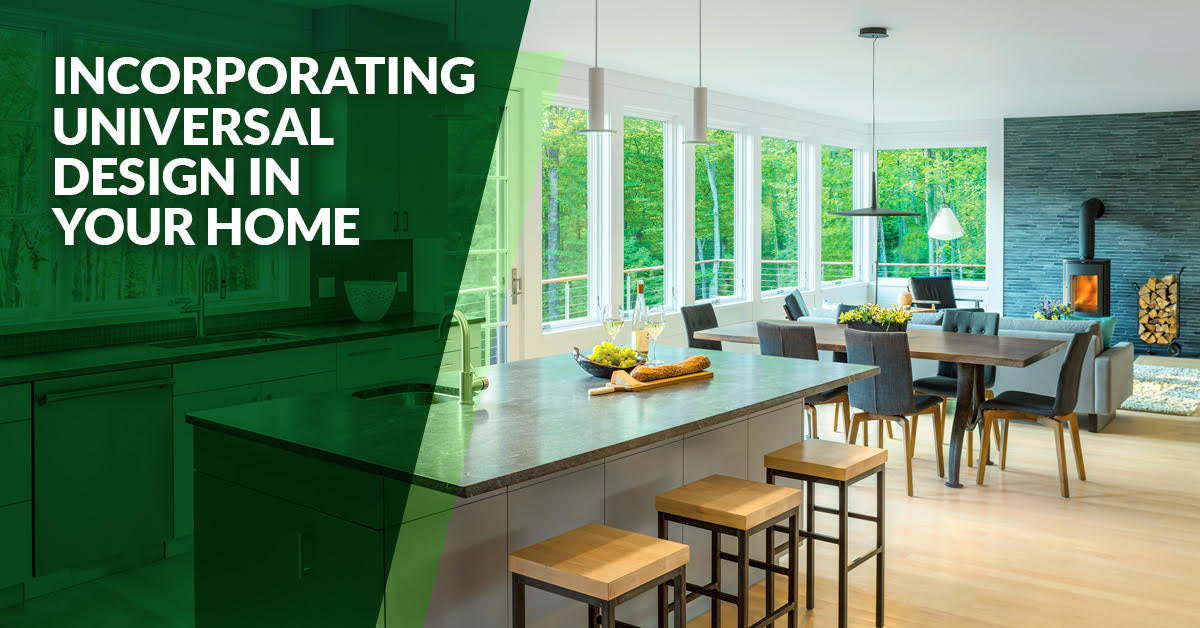 A growing trend in home renovations is universal design—but what does that mean?
As we age, stairs, poorly-lit areas and narrow doorways can become inconvenient or even hazardous. Universal design focuses on creating spaces that allow occupants to "age in place," meaning that as they grow older, they'll have a house that adapts to their changing needs. By incorporating universal design elements, you can have a home that's inclusive to all abilities and create a space that's appealing to future buyers.
What Types of Projects Should You Pursue?
Wider Doorways
Narrow doorways are a challenge for homeowners in wheelchairs. One way to alleviate this problem is by creating wider doorways, both inside and outside. Widening your doorways beyond the standard 32 inches can also help open up your home and create a more inviting space. Marvin Windows and Doors offers several options that address this problem, such as the Marvin Ultimate Sliding French Door, which can span walls up to 16 feet wide.
Compatible with these types of doorways, Marvin Windows and Doors offers another opportunity for homeowners to adhere to ADA compliancy - low profile window sills. These window sills provide are only 3/4" high, ensuring your doors look clean and elegant while also being practical.
Accessible Cabinets
Hard-to-reach cabinets aren't just problematic for homeowners in wheelchairs—as everyone ages, our balance deteriorates, and it becomes dangerous to reach for out-of-grasp items on high shelves. Bringing cabinets down to the countertop level can reduce the need for footstools and help prevent falls. Incorporating appliances such as microwaves and toasters into the lower cabinetry can also help create a more universally-friendly kitchen.
New Windows
By replacing your windows with larger units, you increase the amount of natural light in your home, greatly enhancing visibility. You may also consider adding skylights to poorly-lit areas of your home where normal windows won't fit, especially near staircases and dark hallways.
Besides increasing visibility, there's an added benefit to letting more light in—it brings nature indoors for those who aren't able to easily go outside. It's been shown that access to green spaces promotes overall health and wellness—especially among seniors. So providing a picturesque view of the outdoors can be a great alternative for homeowners with limited mobility.
Large closets
Closets tend to be tight spaces with little room to move around in. Similar to kitchen cabinets and appliances, shelving should be placed at an easy-to-reach height. Instead of drawers and cabinetry that can get in the way, shelving can keep the space open and give you more room to move around. Suburban Lumber offers Real Closet products with customization options that allow you to design a space friendly to all ages and abilities.
Go Universal
Even if you don't plan to stay in your home past retirement, universal design can still be beneficial—especially if you plan to move an aging parent into the house at some point. Not only does it create a space that's accessible to everyone, it also opens your home, making it less cramped, more connected with nature and easier to move around.
Have questions about universal design? Let's talk about your next remodeling project. Get in touch to start planning your next renovation.
Related Blog Posts:
How to Begin a Remodeling Project