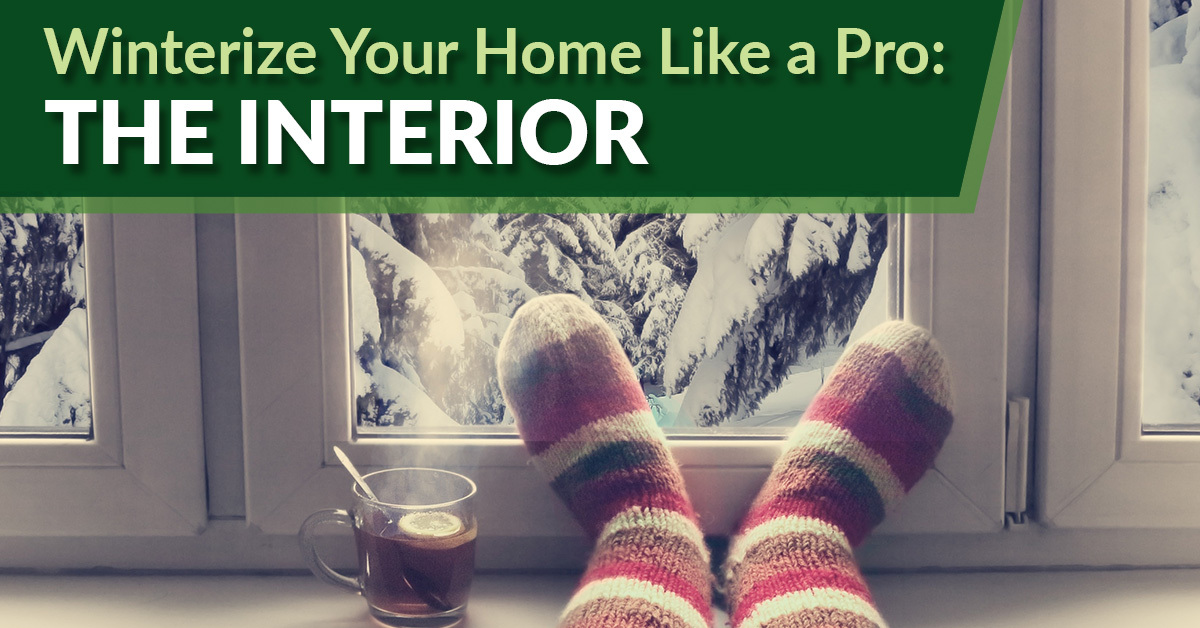 Winter is fast approaching, and Iowa's unforgiving cold fronts are creeping in! Unless you're a snowbird, this likely means it's time to bust out the cold-weather gear, dig the shovels out of the shed, and get the new tires you've been putting off. While you're at it, don't forget to prep your home for winter—snowbird or not.
Here are a few ways to prepare your home for winter, maximize energy, and keep your family warm and safe!
Seal Gaps and Cracks
You'll want to look for any gaps around windows and doors before the temperatures drop. Improve energy efficiency by sealing gaps and cracks with caulk and replacing damaged sashes. Inspect windows and doors from both the inside and the outside of your home to make sure you haven't missed any.
Upgrade to Energy Efficient Windows and Doors
If you're ready to throw in the towel on quick fixes, it might be time for a window or door upgrade. Marvin's thoughtfully designed, high-performance windows and doors are available in a wide range of colors and designs—giving you all the benefits of efficiency without compromising the look and feel you want.
Each team member at Suburban Lumber is specially trained in Marvin products, and our trusted network of contractors can get your new windows and doors installed quickly and correctly.
Don't Hesitate to Insulate!
Another simple but often-forgotten tip for winter is ensuring that vulnerable areas in your home are properly insulated. Insulation can prevent problems like frozen or burst pipes and unwanted moisture in attics. Insulating your water heater and attic are easy ways to reduce heat losses and save money on your heating bill.
It's also a good idea to seal up or insulate any openings in your home. Things like pet doors and old-fashioned mail slots can let a lot of heat out—and cold in. If these things are necessary, explore replacement options with automatic opening and closing features or high-quality seals.
Check Safety Detectors
While this is not something we offer at Suburban Lumber, we wanted to include a reminder to test and check the batteries on smoke and carbon monoxide detectors in your home. Technically, this should be done monthly throughout the entire year—but winter poses the most risks.
If you're looking to make energy-efficient upgrades or consult an expert on winterizing your home—stop by Suburban Lumber! Our knowledgeable team is here to answer questions, show you our products, and connect you to one of our trusted contractors that can help you get the job done.
Or, read more about winterizing the outside of your home! Exterior blog coming soon!