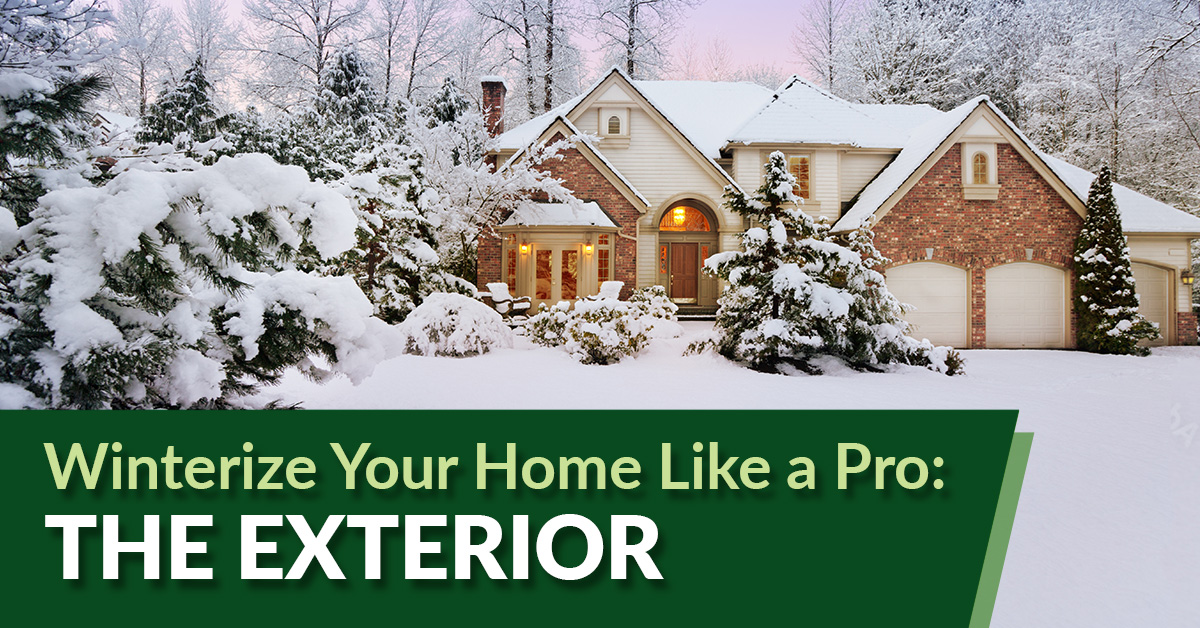 Winters in Iowa can be brutal—and not just for us! The extreme cold, combined with moisture from snow, rain, and sleet, can take a toll on our homes if we aren't prepared. Here are a few tips to get ahead of the winter months and better protect the home you've worked hard for!
Declutter Your Gutter
One of the easiest and most important things to do is to clean out your gutters. This should be done periodically throughout the year, but especially before winter hits. There are several reasons to clean your gutters, but the most notable is to help prevent ice dams.
When you heat your home during the winter, the snow on your roof melts. Ideally, it would drain into the gutter and away from the home like normal. However, built-up debris combined with freezing temperatures can prevent proper drainage, causing water to freeze instead and turn into harmful ice dams.
When ice dams are present on the roof's edge, the melting snow has nowhere to go and can be forced under the shingles and into your home, creating water damage that leads to mold, rot, and leaks.
Get a Roof Inspection
Hiring a professional to inspect your roof is a great way to make sure there are no damages to shingles or other elements before winter hits. An annual roof inspection is a best practice for extending the life of your roof and catching any unknown issues before they become disastrous—especially before winter.
The good news is that loose or missing shingles can be replaced individually without having to purchase a new roof. Proper installation is key to preventing damage and should always be done by a professional.
When Repairs Won't Cut It
At a certain point, it's just time for a roof replacement. From estimate to installation, our trusted network of contractors will work with you to find the right roof for your home. If possible, schedule your replacement to be done before the winter months to avoid further damage to your home and higher bills due to energy inefficiency.
When it comes to high-quality, energy-efficient roofing with lots of options, we recommend CertainTeed. With over 300 roofing options to pick from, CertainTeed products provide the look you want, backed by a satisfaction guarantee.
Prep Your Deck
Winters can be harsh on decks, especially those made of natural wood. Winterizing your deck is pretty simple, you just need to clear it of leaves and debris. Using a deck cleaning solution, you can scrub and rinse dirt and mildew away. This is a good time to check your deck for any problem areas, such as loose railings or weak materials. If your deck is wooden, you can give it a fresh seal for added protection and longevity.
If you're looking to make repairs, get replacements, or consult an expert on winterizing your home—stop by Suburban Lumber! Visiting our showroom is a great opportunity to check out products, talk to our trained team members, or learn more about getting connected with one of our trusted contractors.