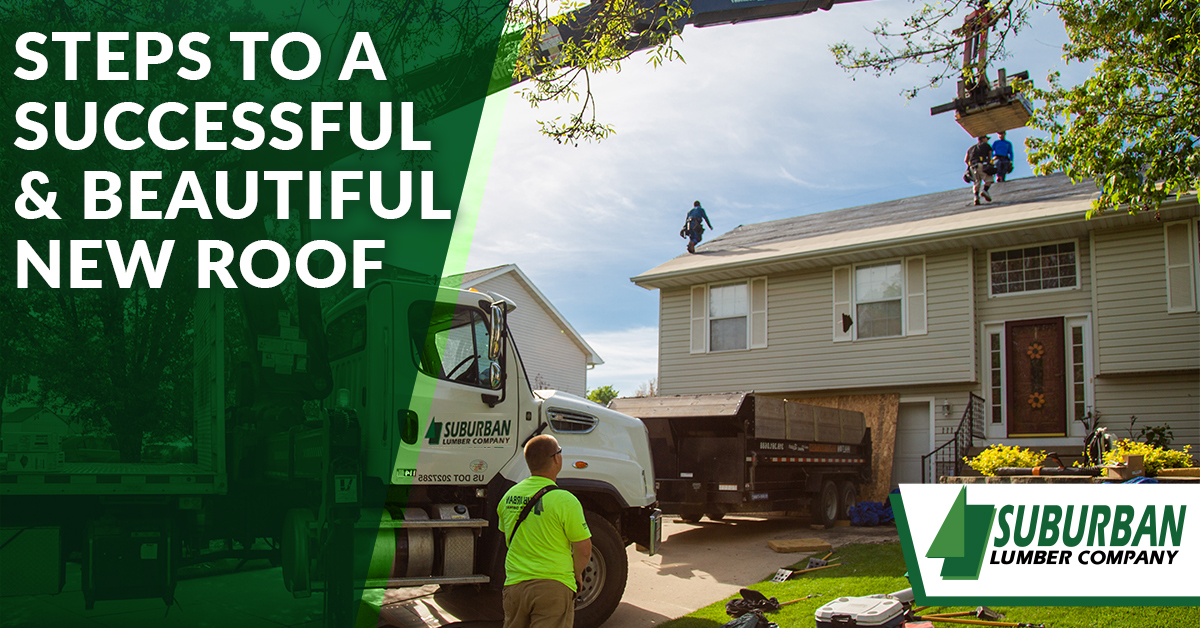 Replacing your roof requires important decisions on roofing materials, gathering quotes, and selecting a contractor—all within your budget. Like most things in life, starting early can help save you time, money and a number of headaches. Let's walk through some of the steps to plan for your new roof.
STEP 1: Decide on the Type of Roofing Materials You Want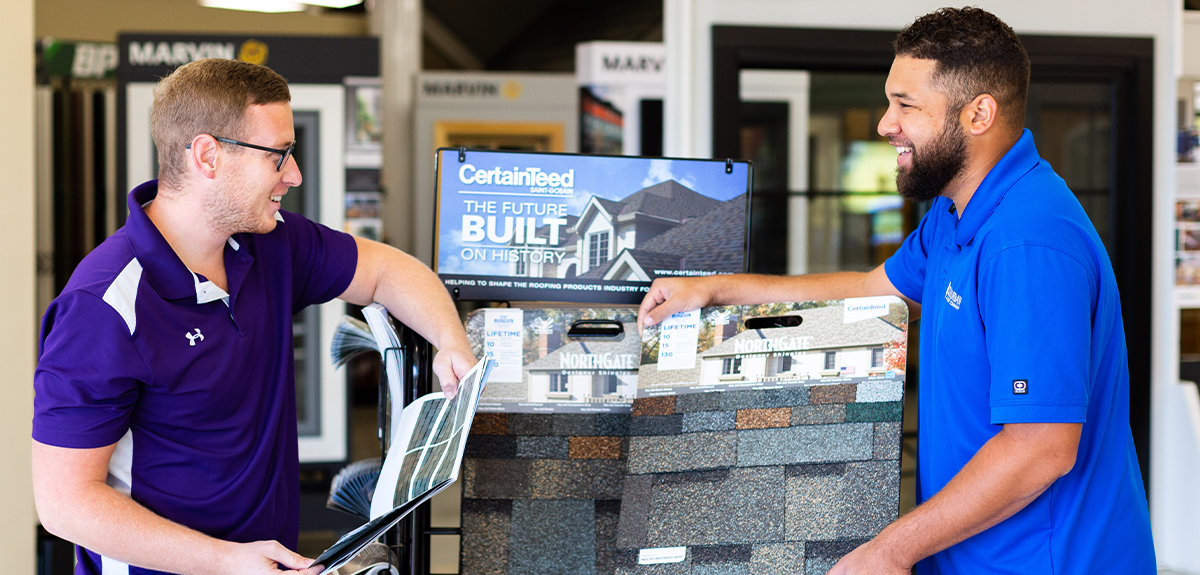 When you drive around town, most of the residential roofs may look similar—but there are a variety of roofing materials for homeowners to choose from. Before you reach out to contractors, it's best to figure out what you want in a shingle—impact, wind, or algae resistance? Maybe a shingle that keeps your home warmer in the winter or cooler in the summer? There are a lot of choices. You don't have to nail down the exact options you want, but more broadly deciding on the materials and differentiators that are important to you will allow contractors to provide a more accurate quote
Lean on our team of experts to help you with materials research and an introduction to our professional contractor network. You can stop by our Cedar Rapids showroom or give us a call.
STEP 2: Getting Quotes and Selecting a Contractor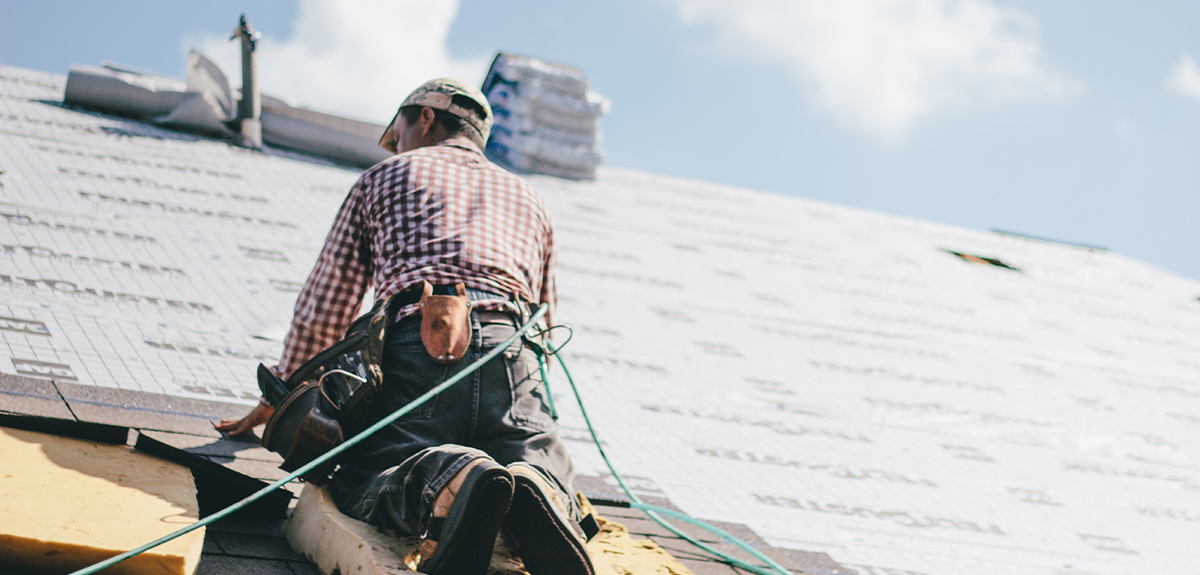 In order to get accurate estimates from contractors, you will want to make sure they have as much information as possible (see Step 1). This will allow contractors to eliminate guessing (sometimes called "allowances") and provide a more accurate number.
It might be tempting, but it's not always the best idea to go with the lowest bid. Make sure you read reviews, ask around, and follow some of these tips for selecting a quality contractor. If you're still not sure how to choose a contractor or don't know where to start when looking for qualified contractors, you can always stop by or call us at Suburban—we have a trusted network of contractors that we work with regularly. Contractors enjoy working with us because we offer free rooftop delivery and will even pick up extra materials after the project is completed. This helps homeowners avoid having materials around their yard longer than needed and saves contractors time when they don't have to collect and return them.
STEP 3: Planning for Your Project and Understanding the Process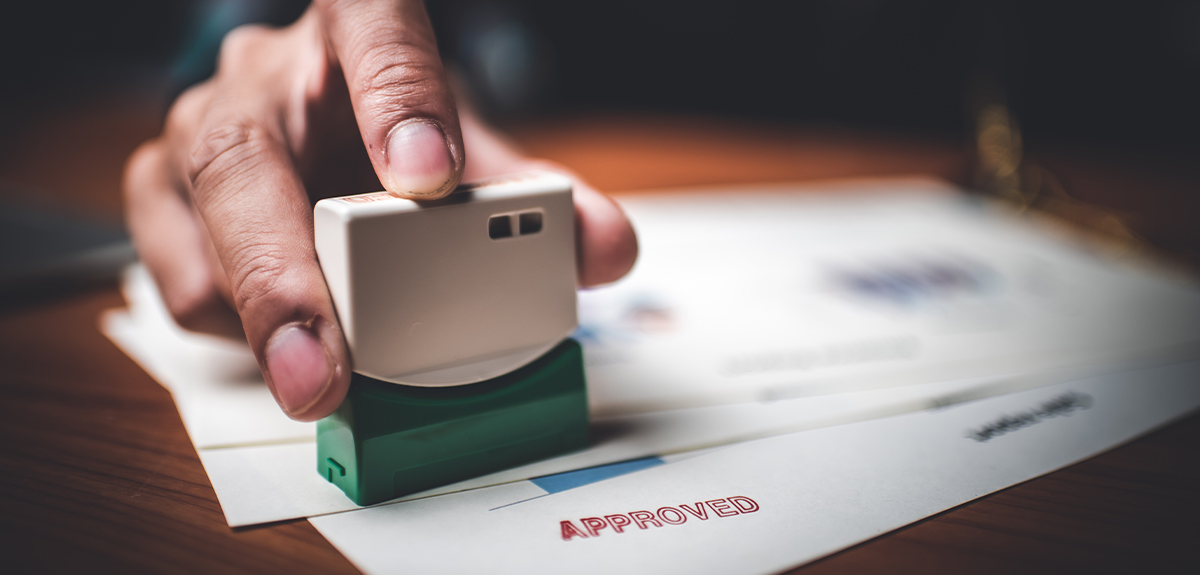 Roofing contractors do much more than simply nailing new shingles to your roof. In addition to putting on your new roof, your contractor will apply for the proper permits ahead of time, understand and abide by the local building codes, and arrange for proper waste removal for when the job is complete. When you select a licensed and experienced contractor, they should take care of all of this without you having to ask, but it's always helpful to know what is happening behind the scenes to make your project a success.
If you want to dive into some of the details of this process, here is the application for roofing permits in Cedar Rapids and the residential building codes your contractor will need to understand and follow.
STEP 4: Set Your Final Budget and Schedule Your New Roof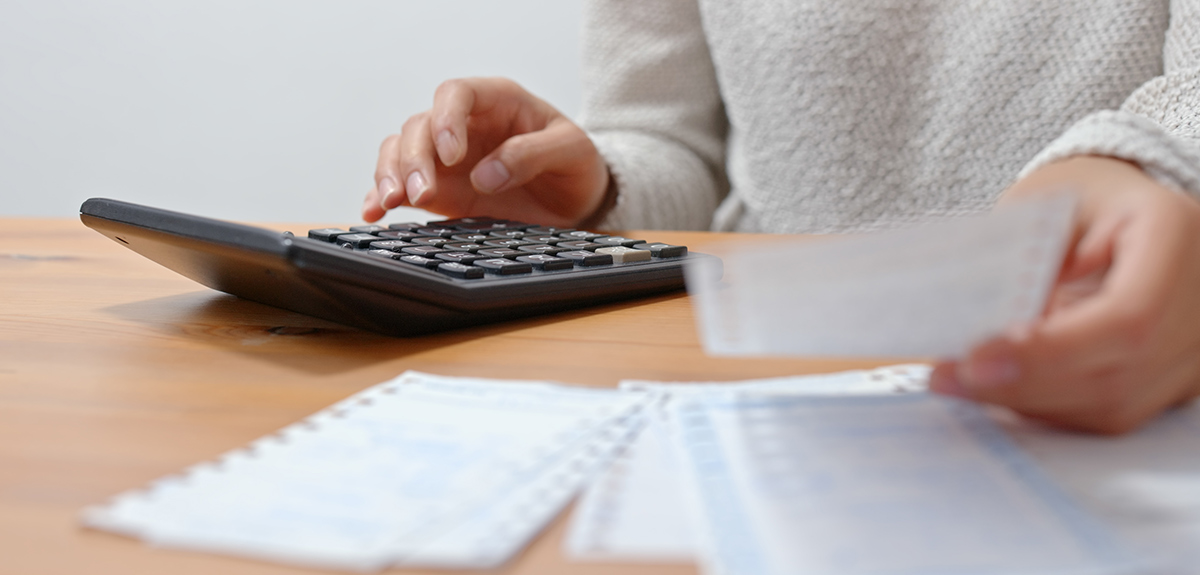 You've selected your contractor and the materials that are right for your home. Now you're ready to review and sign a written contract, schedule your new roof installation and discuss payment options. The normal recommendation is to set aside 10% to 20% more than your original estimate in case any problems arise resulting in an overage. . Financing options may be available, either through your contractor or through a bank or other financial institution. If you've planned ahead and don't need a new roof immediately, you can save money, and avoid financing all together.
A new roof is a long term investment in your home that can last for decades depending on the type of materials you choose.. Your new roof will immediately help you save money on your energy bills, increase your sense of security, and increase the curb appeal for you and any future potential buyers.
Don't Plan Alone
A new roof is a huge project, but you don't have to go through it alone. Lean on Suburban's expert team to help find quality materials and connect you with an experienced contractor from our trusted network. Give our team a call or stop by our showroom and we can help you get started and answer any questions you may have.