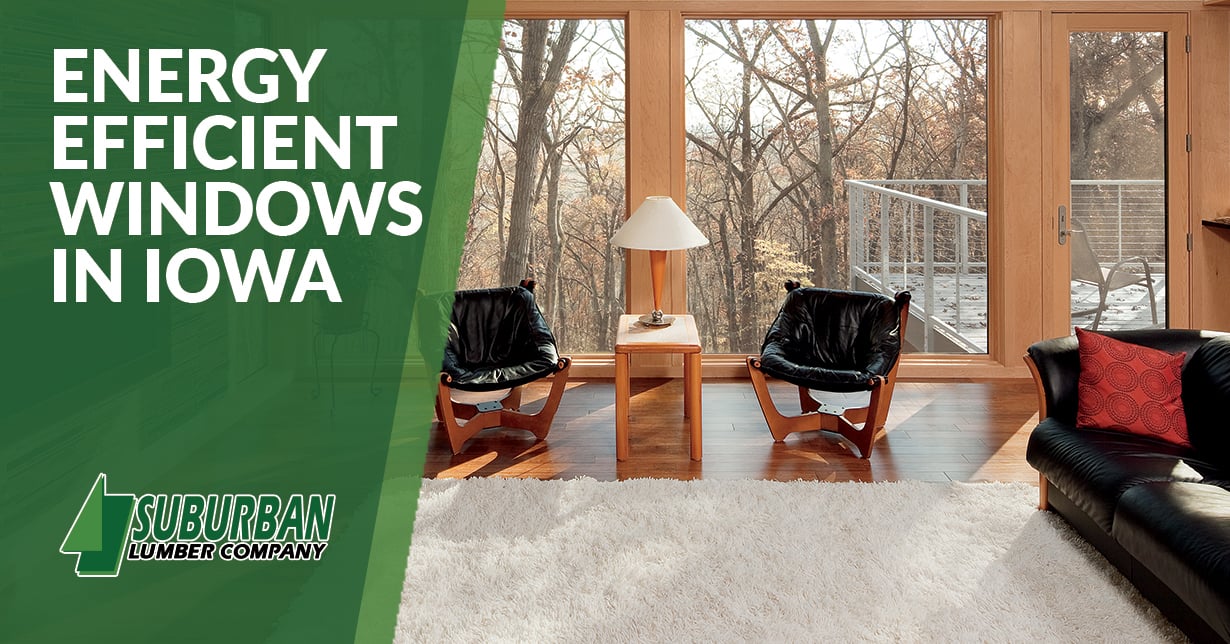 Windows and doors make a huge difference in the overall energy efficiency of your home, so it's important to remember that a super-efficient window in Iowa may not necessarily be the right window in Texas. ENERGY STAR®, the government-backed program that provides energy efficiency information, has broken the U.S. into four climate zones with Iowa landing squarely in the Northern Climate Zone. This makes it important to think about energy efficiency as a regional measurement and to work with local dealers when selecting energy efficient windows. We'll be discussing energy efficiency in regards to Iowa's climate here.
Understanding the Technical Information: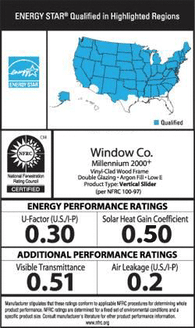 Finding the right windows can be tough with so much technical information out there, but it might not be as complicated as it seems. Every window has an ENERGY STAR® label that summarizes its overall energy performance. This label shows two primary ratings: U-factor and solar heat gain coefficient (SHGC). U-factor measures how well a window keeps heat inside your home— the lower the number the more a window resists heat loss. In Iowa you're going to want the lowest U-factor you can afford. Solar heat gain coefficient (SHGC) is how well your windows keep the heat out (by deflecting the sun's UV radiation). You can dive into the details yourself if you'd like, but the lower the number, the less heat a window lets in. In the summer in Iowa lower SHGC ratings mean you'll be keeping your home cooler but in the colder months you might prefer higher SHGC ratings in order to allow the sun to help warm your home. In Iowa there isn't a "right answer" when it comes to SHGC ratings for your windows. For Iowa, these are relative ratings that ENERGY STAR® recommends:
| | |
| --- | --- |
| U-factor rating | Best SHGC choice based on U-factor |
| U-factor of 0.27 or less | any SHGC is acceptable |
| U-factor of 0.28 | SHGC of 0.32 or more |
| U-factor of 0.29 | SHGC of 0.37 or more |
| U-factor of 0.30 | SHGC of 0.42 or more |
Because Iowa's climate varies so much within a single year, this creates a balancing act between U-factor and SHGC that should be considered when looking for new energy efficient windows. But to get the most out of your energy efficiency, consider choosing windows with different ratings based on the direction the windows will face once they are installed. Below is a chart from energy.gov that recommends the ratings for windows based direction:
| | |
| --- | --- |
| For Windows Facing... | Best Ratings for Iowa |
| North | Lowest U-factor you can afford |
| South | Highest SHGC, Lowest U-factor you can afford |
| East | Low SHGC |
| West | Low SHGC |
No Panes, No Efficiency Gains:
Another factor affecting your windows energy efficiency is air leakage. For a window to be airtight it must first be well-constructed, which is why we only carry quality brands at Suburban Lumber. We also recommend our trusted network of contractors to ensure the windows are properly installed (including quality weather stripping). Almost all the windows we sell feature two panes of glass and sometimes three for extra coverage. Inside those panes there's more than just air. Denser gases like argon are often used to reduce heat transfer. The glass might also include an application of special metallic coating called "Low E coatings" that reduce unwanted heat transfer in and out of your home. Low E coatings come in different levels, depending on how many coats of the finish is applied to the glass.
Dive Deeper:
If you want to learn more about ENERGY STAR® ratings you can check out this video from Marvin Windows:
You're now up to speed on energy efficient windows— but remember the best thing to do as always is to talk to a professional to find the ideal windows to fit your home and lifestyle. Suburban is your trusted partner in Cedar Rapids and we can help you find the right windows when the time comes.