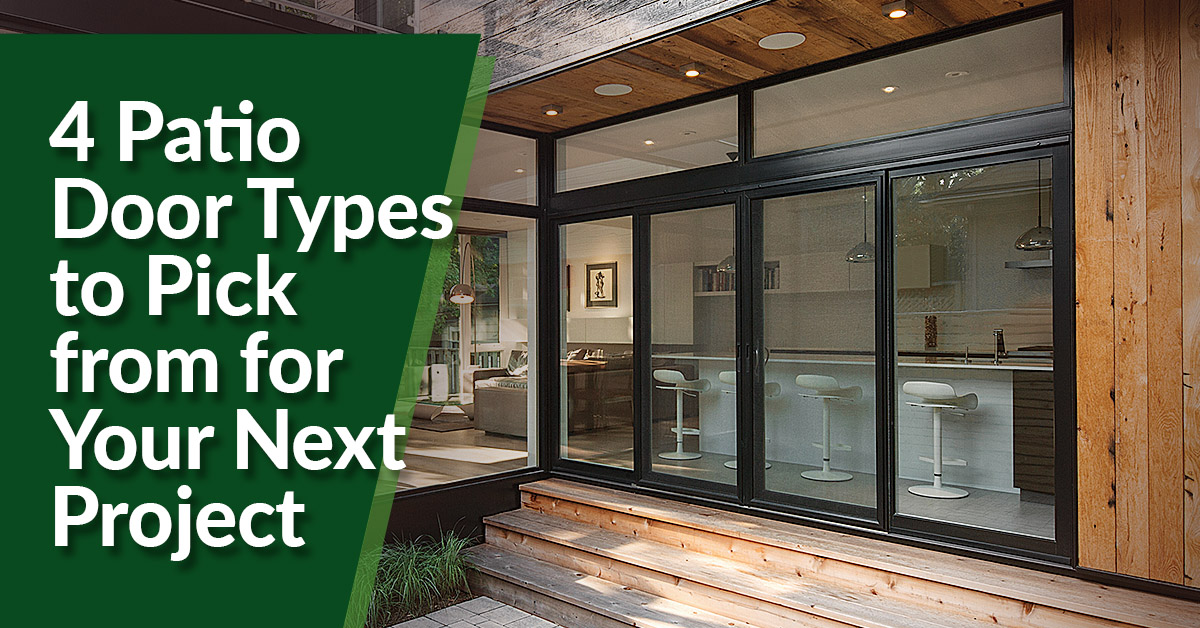 Are you planning a deck or patio project? This is the time to take inventory of your entire space and the vision you have—including your door! Finding the perfect patio door for your home could make a world of difference in the way you balance and blend your indoor and outdoor living spaces.
Sliding Doors
Sliding patio doors are a common, space-saving choice that easily accommodates rooms of all sizes while still offering natural light and a view. Different materials, styles, and colors make traditional sliding doors a classic choice for any style of home.
Marvin offers a variety of sliding options, like the Essential™ Sliding Patio Door, each made to last with durable Ultrex® fiberglass—a material eight times stronger than vinyl. Capable of withstanding fading, cracking, and intense weather conditions—Marvin sliding doors are a customizable and timeless option that will meet the needs of many lifestyles for years to come.
Multi-Slide Doors
If you're looking for the convenience of a sliding door but with greater versatility, a multi-slide door is the way to go. Constructed with multiple moving panels, multi-slide doors open and close to create a range of opening sizes—with some extending more than 50 ft! When equipped with motorization, multi-slide doors can transform from a panoramic view of the outdoors to an entryway into nature at the push of a button. With over 30 configurations to choose from, a multi-slide door from Marvin is an excellent way to add elegance and functionality to your home.
Bi-Fold Patio Doors
Another option is the bi-fold door, which features hinged panels that fold and stack against each other, maximizing the space of the door's opening—offering unobstructed views, an abundance of airflow, and plenty of space to move between indoor and outdoor spaces.
Marvin's Elevate® Bi-Fold Door is made with Ultrex® fiberglass on the outside for maximum durability while preserving the classic look of natural wood on the interior. The interior can be painted or stained to blend in with your home's aesthetic. You can choose from 28 configurations with up to 7 panels, giving you the freedom to create your perfect gateway to the outdoors.
Lift and Slide Patio Doors
If you are interested in blending your home's interior with the outdoors on a larger scale, the Lift and Slide door is the perfect choice. Marvin's Ultimate Lift and Slide Door can span a height of 12 feet and a width of up to 47 feet, with each panel lifted by a carefully engineered carriage system for effortless gliding.
There are 22 operating configurations available to best suit your space, each offering panoramic views and the look of elegant wood interiors when the doors are closed. You can choose from 12 colors including the new "gunmetal" using an aluminum-clad exteriors, complete with the performance sill option for the utmost protection from the elements.
Get Started!
Whether you're looking for your perfect patio door on a new build, remodel, or replacement project, the pros at Suburban Lumber are here to help!
Stop by our showroom to explore products or give us a call at 319-362-3115 to talk to our specially trained Marvin experts.