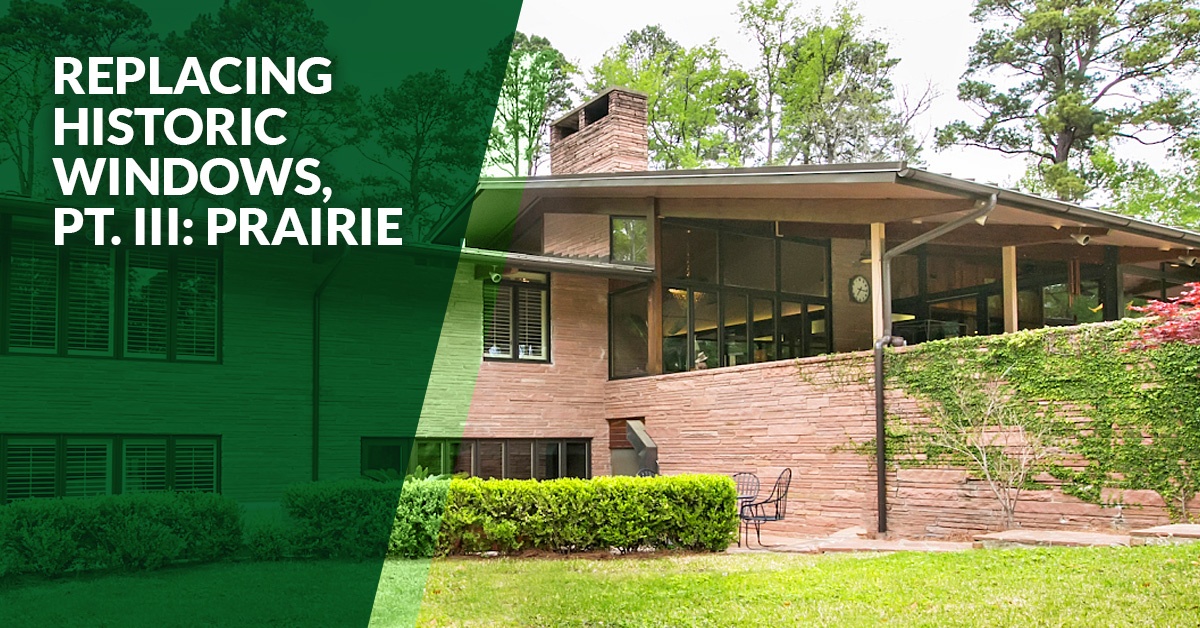 There is perhaps no American architect more famous and revered than Frank Lloyd Wright, poster child for the Prairie School and midwestern architecture. Wright's style (and that of his contemporaries) was simple, utilitarian and free of the heavy ornamentations that dominated Victorian homes of the late 19th century. It was refreshing, new and distinctly American.
The Prairie School
The Prairie aesthetic pays respect to simple geometric shapes and forms inspired by nature—in fact, the name Prairie comes from its similarity to the sloping, treeless plains of the Midwest. Prairie homes are instantly recognizable for their strong horizontal lines, low-pitched roofs and prominent overhanging eaves. Brick and stone are the most popular exterior claddings, however stucco is also commonly used.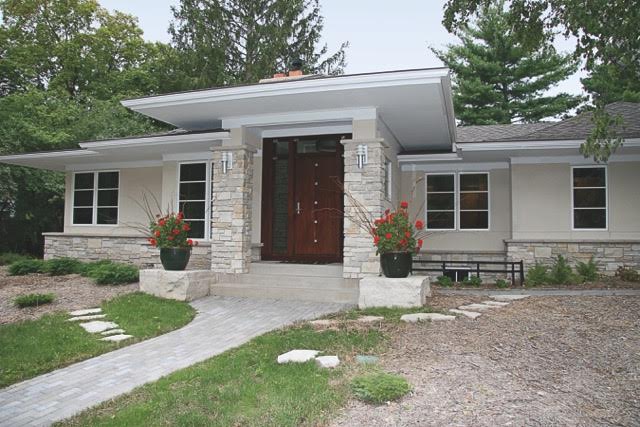 This new home pays tribute to Prairie architecture while blending elements of mid-century design that were influenced by Wright and his contemporaries. It features the low-pitched roof and overhang typical of the Prairie School, however, its windows are more in tune with the ranch-style homes of the 60s.
Prairie Window Features
Casement and double-hung windows are common in Prairie homes and are usually accompanied by vertical muntins (also known as grilles). Frequently, slim, tall windows are clustered together to create the illusion of a glass wall. Today, renovated Prairie homes often feature modern-looking picture windows and telescoping doors to enhance the view from both the interior and exterior.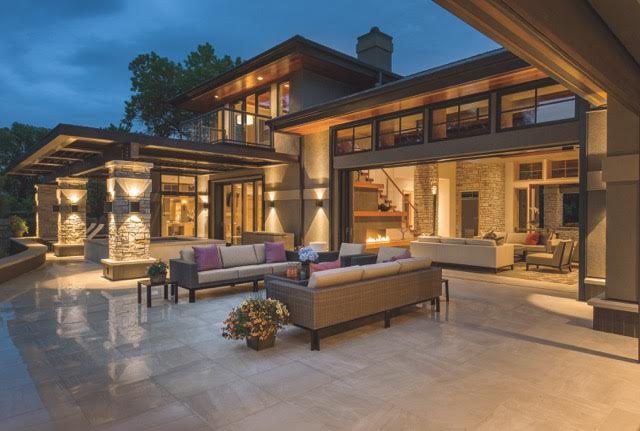 This updated Prairie home makes good use of large picture windows and Marvin Ultimate Lift and Slider Doors, which open the interior to a well-manicured outdoor living space.
The lack of ornamentation on the exterior allows Prairie homes to make good use of art glass window features—a pop of stained glass not only looks great from the outside, but also allows a beautiful display of colored lights to shine through the open, expansive interior.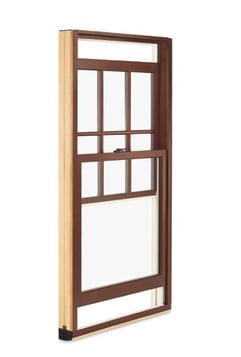 Marvin Ultimate Double Hung Windows perfectly capture the simple elegance of the Prairie style.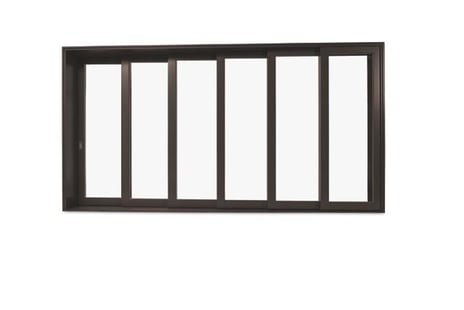 This Marvin Ultimate Multi Slide Door adds drama to your exterior while staying true to the Prairie style.
Related Blog Posts:
Replacing Historic Windows the Right Way