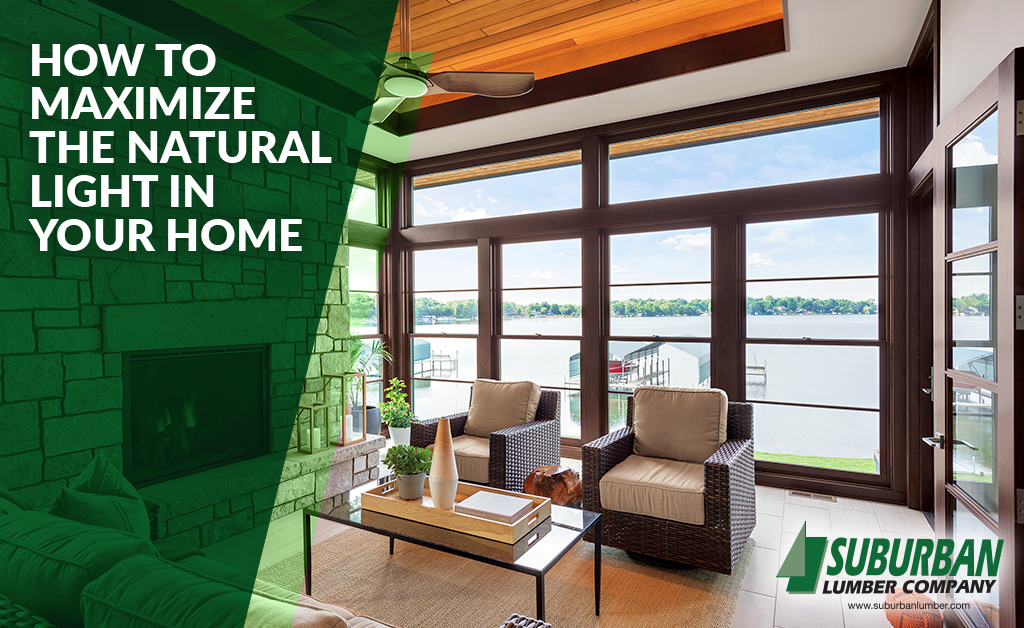 Most people know the health benefits (not to mention the savings) of having more natural light in their homes. But getting that natural light without redesigning your entire house can be tricky. Below are some ideas to brighten up your home without starting from scratch.
Add Mirrors
Adding decorative mirrors in the right places can help reflect natural light into parts of a room or hallway that normally don't see direct sunlight.
Ditch the Dark, Heavy Curtains
While curtains let you control how much light you let in, dark-colored, thick curtains can reduce natural light even when they are fully open. Try thinner, lighter-colored curtains instead. These will still provide privacy but will also let more light through.
Add a Skylight
There are interior rooms and hallways in nearly every home that don't have access to an exterior wall and thus, don't have any windows. These areas are perfect for a skylight. They work great in bathrooms and other places where you don't want large windows that let people see in from outside.

Repaint With Light Colors
Light colors reflect more light than dark colors, which absorb light. Painting a room that doesn't get much natural light with a lighter color will help reflect what light there is to make the room feel brighter.
Replace Your Old Doors With Glass Doors
Thanks to advances in technology, glass doors now provide a similar amount of security and insulation as more traditional, solid doors while letting in large amounts of natural light.

Upsize Your Windows
In the past, windows didn't provide the same insulation as they do today. As a result, homeowners chose smaller (and fewer) windows. That means if your house is older, your windows could probably stand to be a little bigger. Today, double and triple paned windows provide great insulation, allowing homeowners to have floor to ceiling windows that don't sacrifice energy efficiency.

Don't Do It Alone
While adding mirrors or changing curtains might be something easy you could do yourself, if you really need to brighten up a space with new doors, windows, or a skylight, reach out to a professional before you start the process. At Suburban Lumber, we can help you find just the products for your home—and with decades of experience, you can count on us to help you save time and money. Contact us online, or call us at (319) 362-3115.
Related Blog Posts:
Tips to Keep Your Windows Clean & Streak-Free