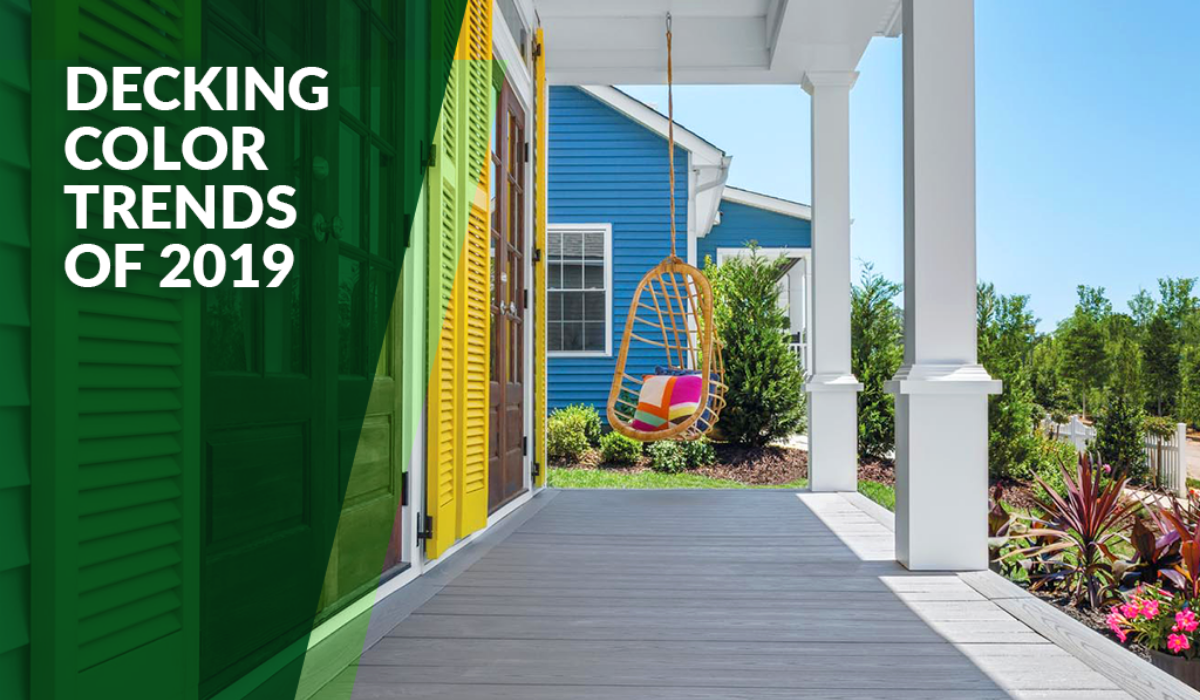 When you look at a brand new deck, the first thing you notice is probably the most visible characteristic—its color. The color of your deck can set the tone for your outdoor space, so when you're building, painting, or staining your deck, you'll want to put a lot of thought into the color you choose. With constantly changing trends, how can you ensure that the color you choose for your new deck won't "date" your home, or go out of style in the coming weeks, months or years?

Stick With the a Classic Golden
When we think of a beautiful wooden deck, we picture a rich, golden color that's often achieved by using high-quality teak wood. However, the idea of maintaining a large deck can be overwhelming—especially when you want to keep that picture-perfect color. By using composite decking, you can achieve the beauty of teak with almost none of the maintenance.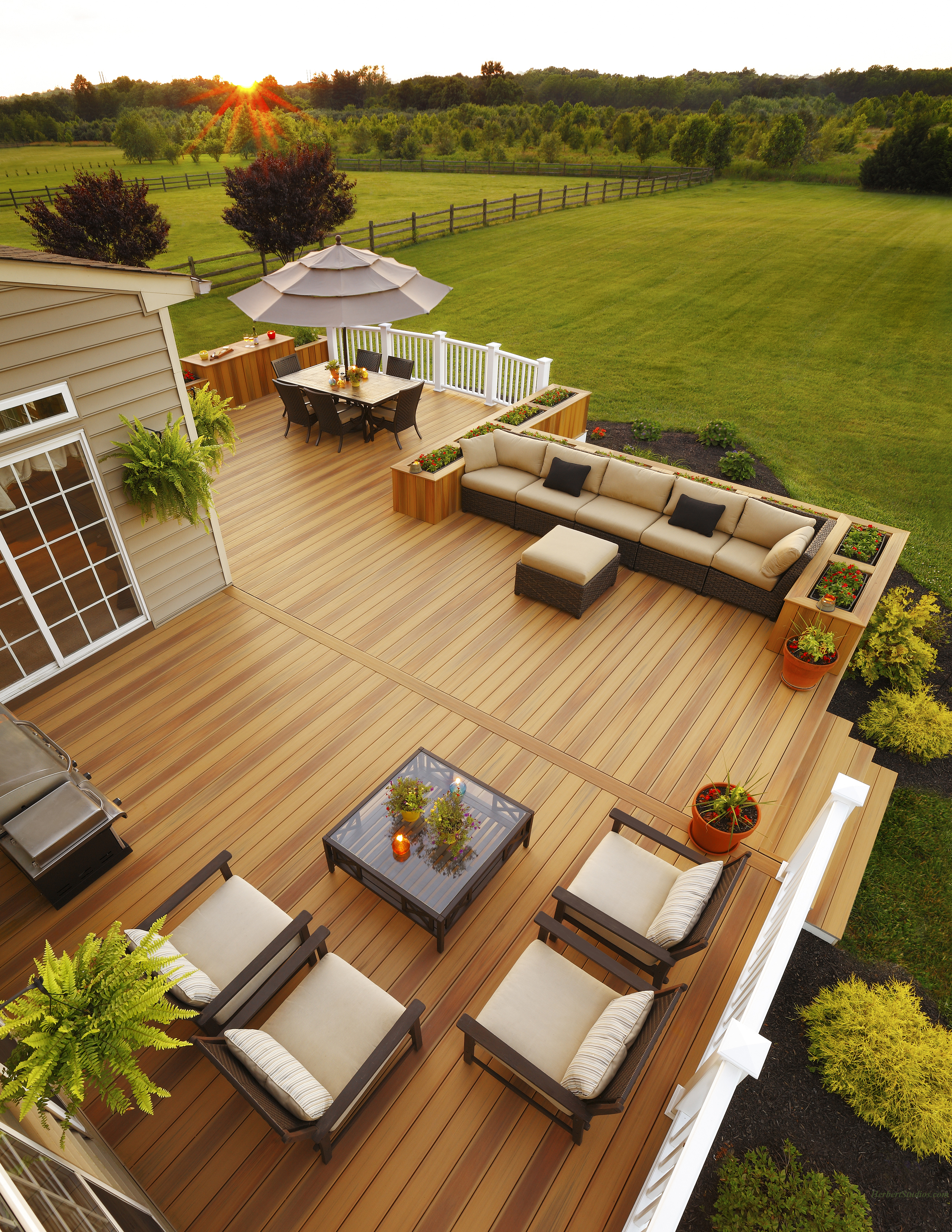 By installing this low-maintenance Golden Teak composite deck from DuraLife Decking & Railing, these homeowners will be able to enjoy the traditional, country feel of their large outdoor space without worrying about regular scrubbing, sanding, or staining.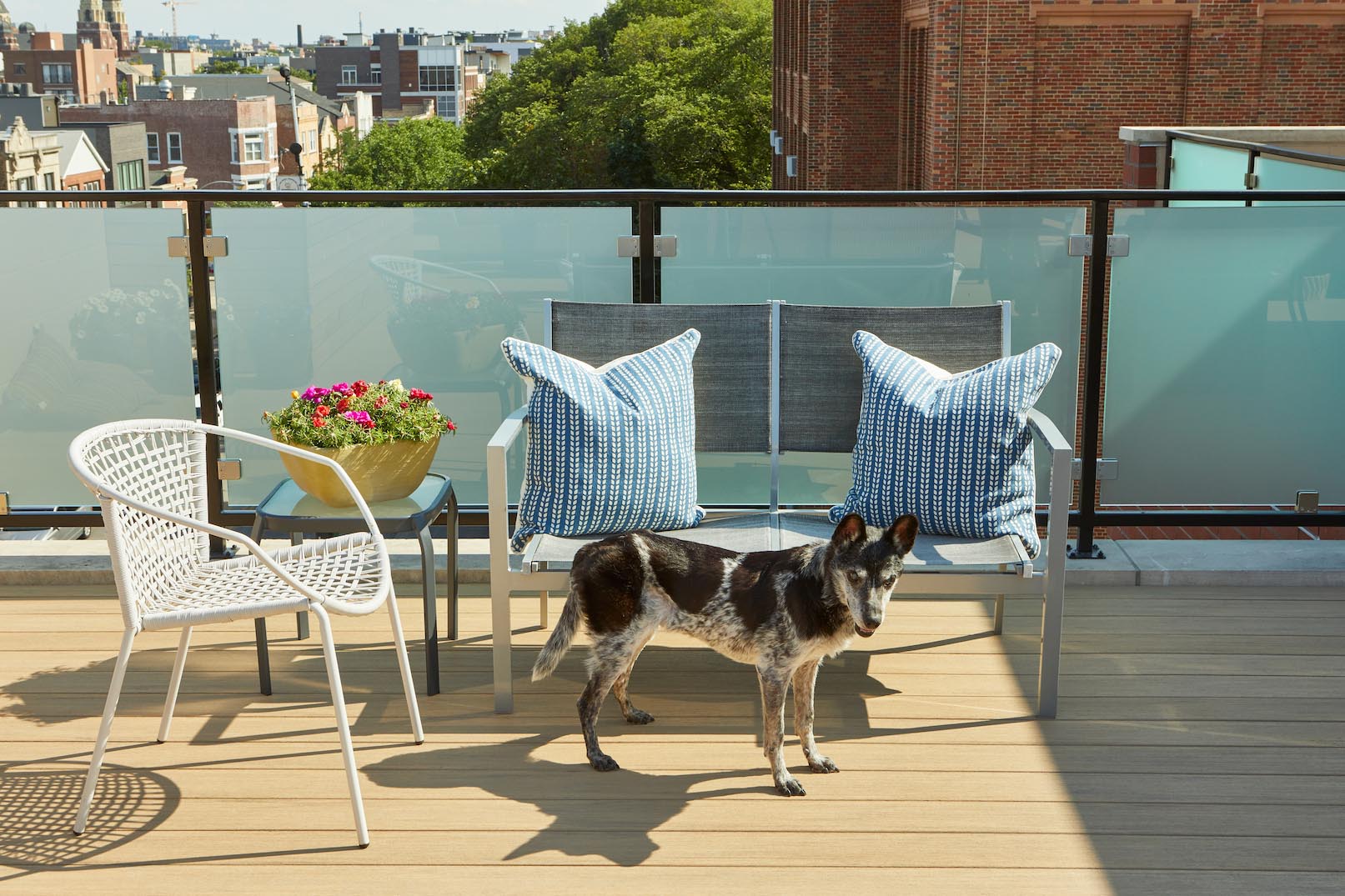 This composite deck in Weathered Teak from TimberTech by AZEK combines the classic color of teak with modern elements to create a more casual atmosphere.
Go Neutral with Gray
Gray may not be the boldest of colors—in fact, it's about as neutral as you can get. But it's a modern alternative to the traditional shades of gold, brown, and red you'll usually find, and allows you to explore a variety of options with the rest of your deck's design. Add contrasting pops of colors without worry of clashing, or complement the modern look with equally sleek design elements.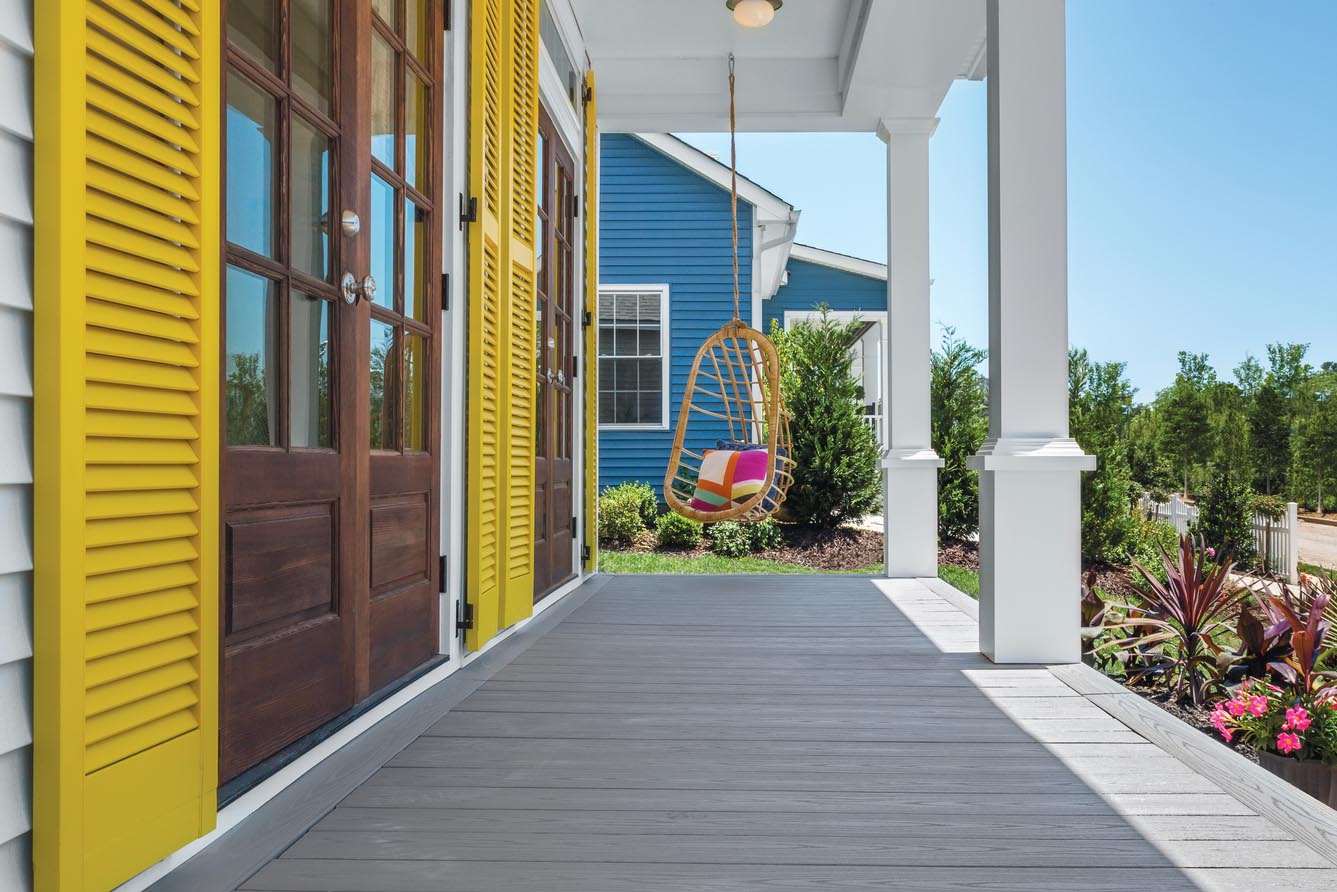 This TimberTech by AZEK deck in Slate Gray wouldn't have the same visual impact with a mahogany- or walnut-colored surface. By using contrasting canary yellow shutters and a swinging chair, these homeowners gave their coastal-inspired deck a fun, relaxed look.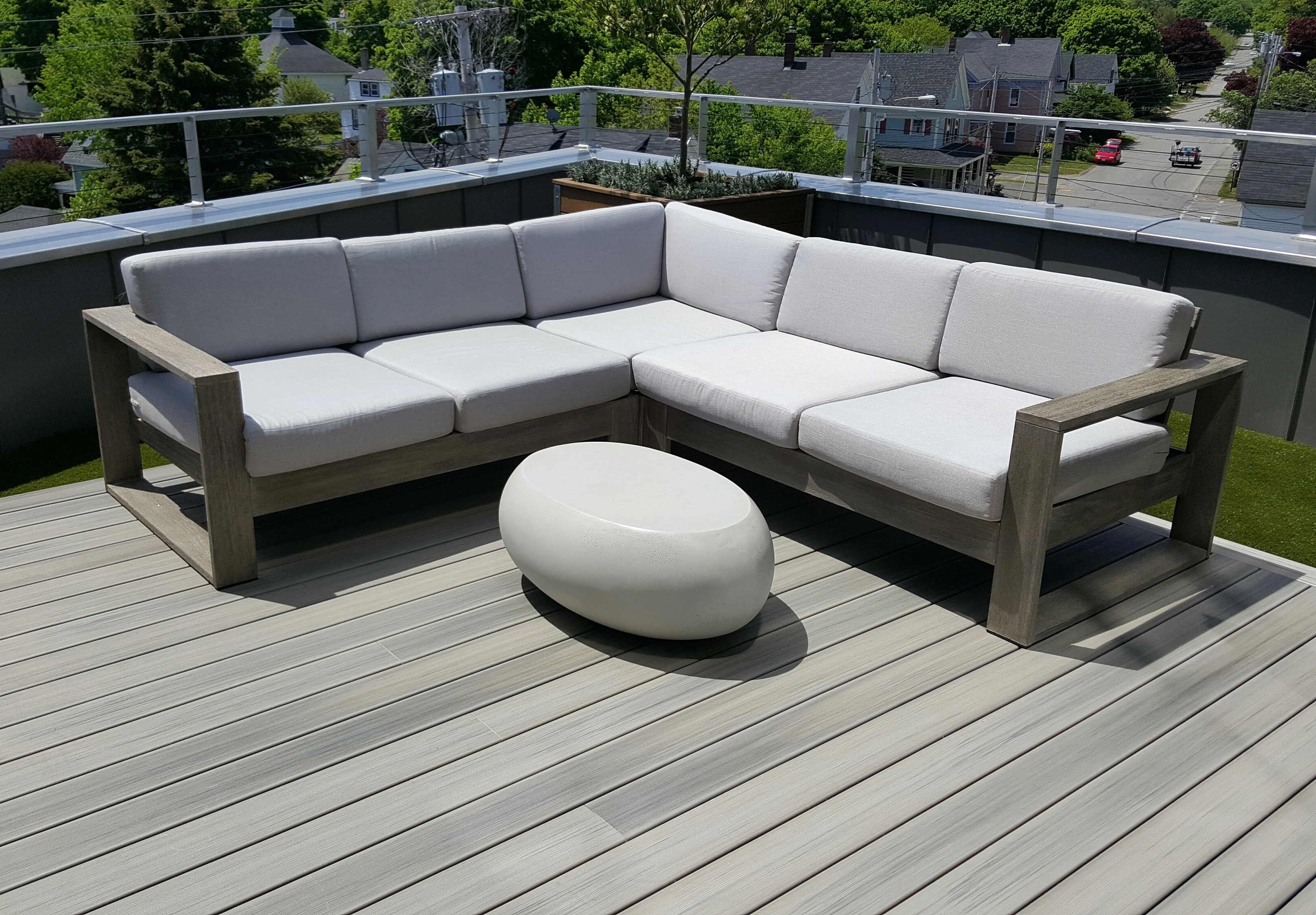 These homeowners created a monochromatic grey space with sleek lines and geometric furniture on this Garapa Gray deck by Duralife Decking & Railing.
Opt for Rich Reds
Shades of mahogany will always have a classic, welcoming look that's attractive to both homeowners and their guests. Although you can achieve this colors by using mahogany wood, we recommend using composite decking to skip the hassle, extra work, and splinters!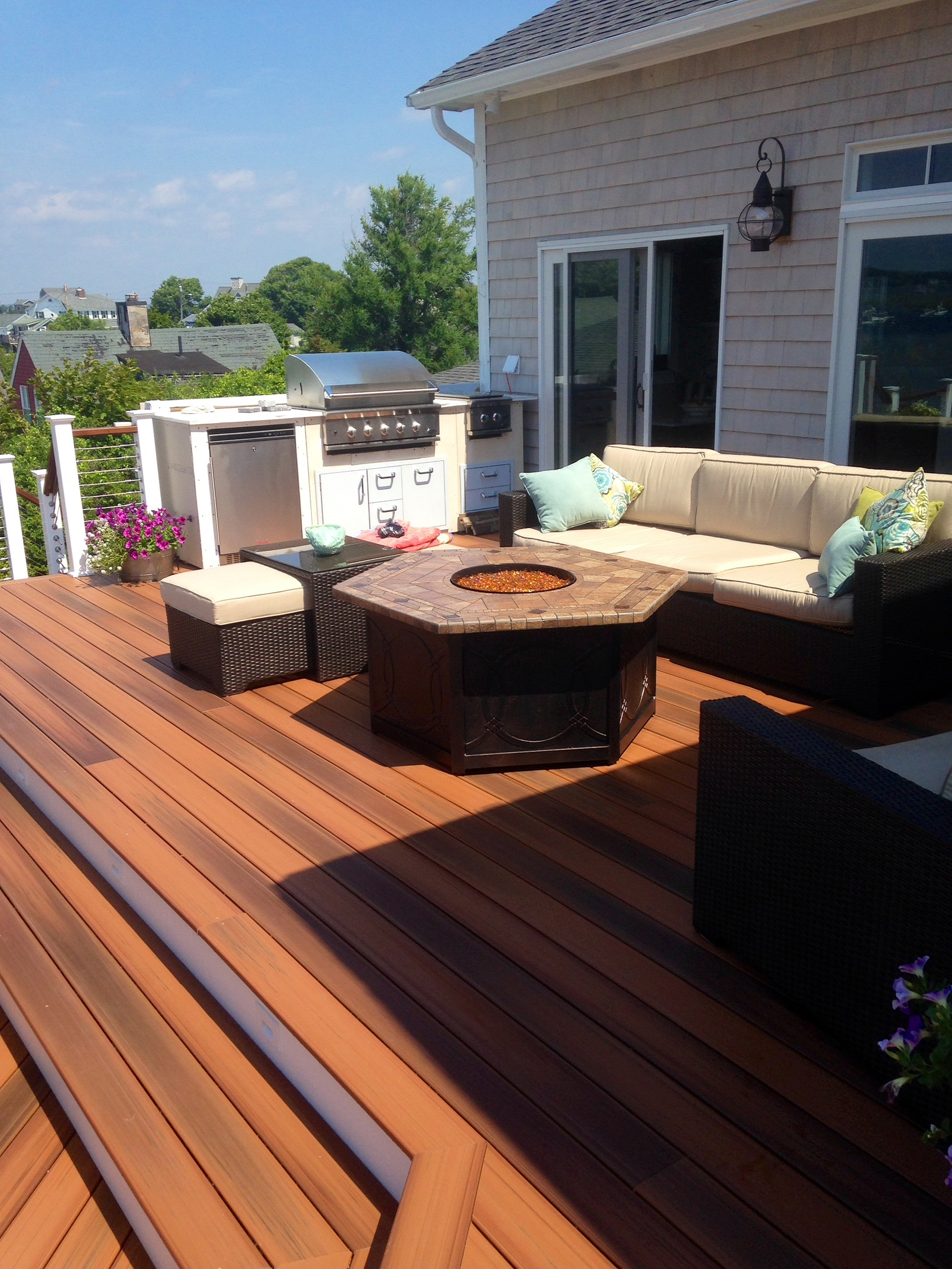 This open deck in Brazilian Cherry by DuraLife Decking & Railing uses minimalistic furniture and accessories to highlight the deck's beautiful colors and shading.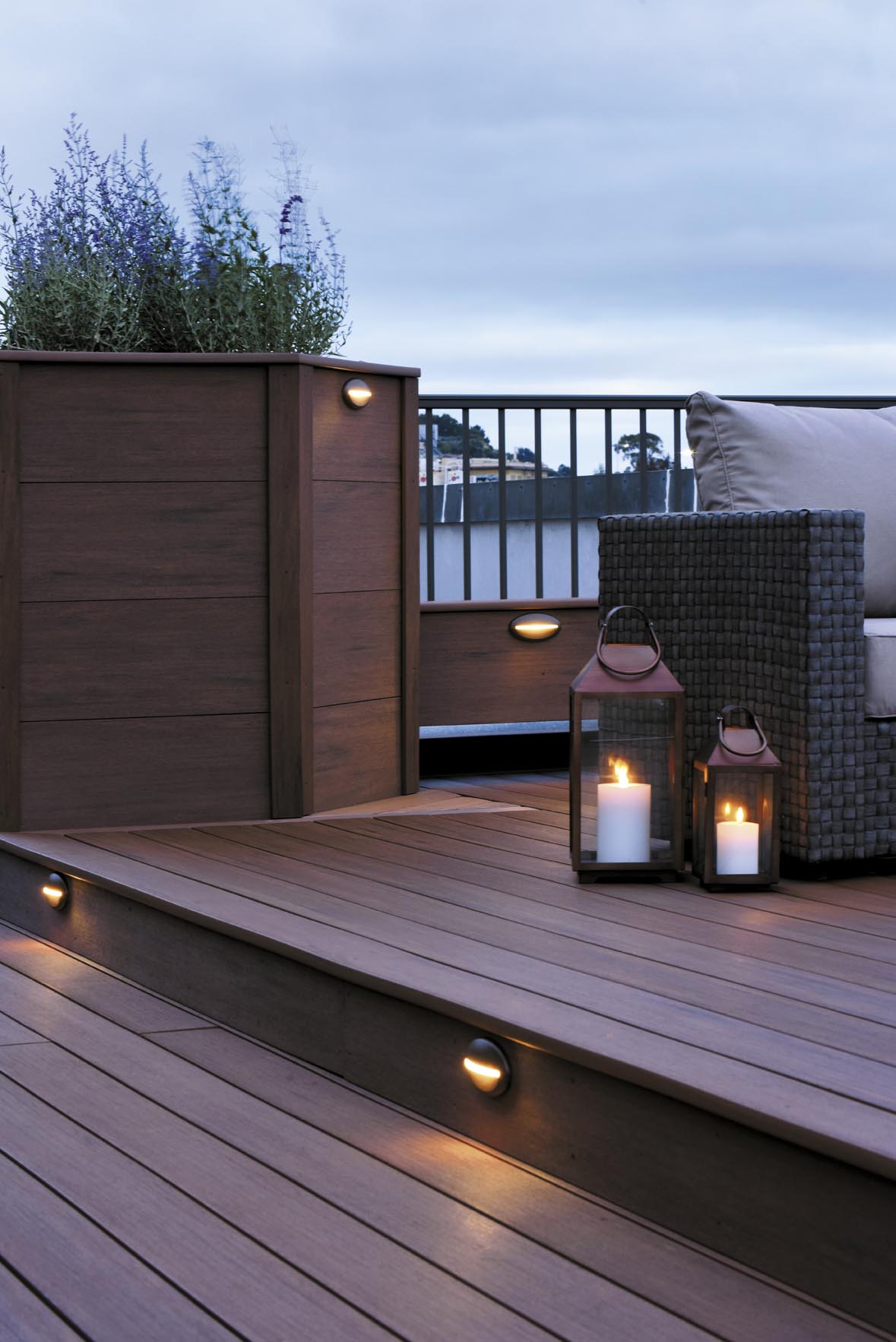 A darker look, using Mahogany from Timbertech by AZEK's Vintage collection. Show off its rich, saturated color—even in the dark—with stair and rail lighting.
Looking to start your next remodeling project? Get in touch to start planning your next renovation.